"Combating homelessness, Creating opportunities, Promoting change"
This is the slogan of homeless charity and housing association Brighton Housing Trust and it couldn't be more fitting. This amazing charity operates in Brighton, Hove, Eastbourne, Hastings and all over Sussex which is why Big Egg has donated a Christmas campaign to them for the past three years. The need to directly impact and improve the local community as well as the frustration at the injustice of this issue that widely affects this country are just a few of the reasons why Big Egg are so proud to support this charity. Brighton has one of the highest homeless populations in the UK, being referred to as a "homeless hotspot" by the Independent and therefore programmes and centres such as First Base are particularly essential to the Brighton and Hove community.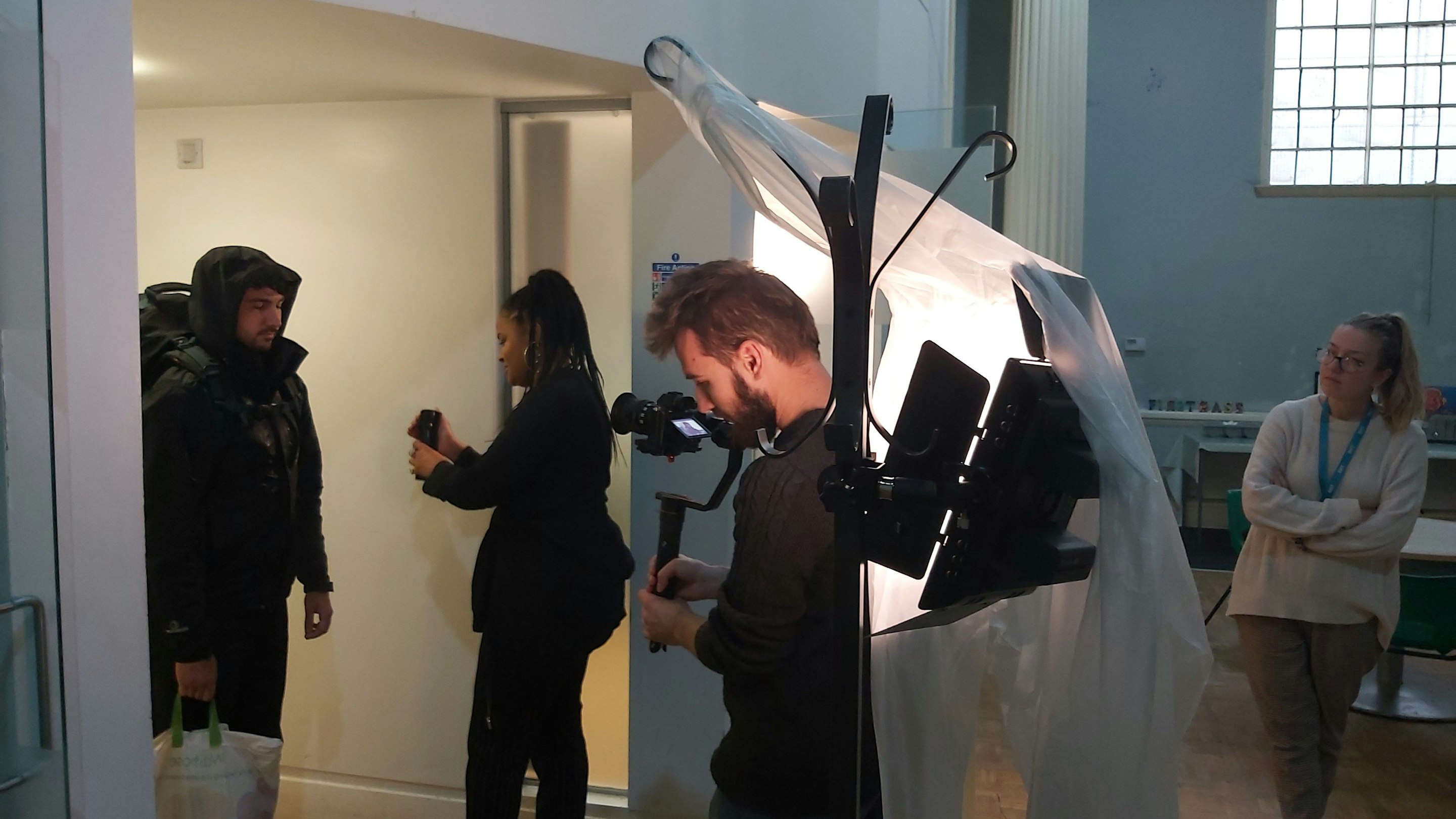 First Base is a drop in day-centre located in Brighton (St Stephen's Hall, Montpelier Place, Brighton, BN1 3BF) offering basic care such as food, showers, lockers and laundry facilities as well as one-on-one case work support, accommodation services, health care, IT facilities, catering training, support for qualifications/ applications for benefits/ training or employment; leisure activities, occupational therapy, and a "care of" postal address- to name a few! They really do go above and beyond. If there was any doubt as to the importance of this charity there certainly won't be once you are aware that a massive 7,852 clients used services provided by BHT, 949 people were prevented from becoming homeless and First Base alone helped 1,014 people… all in the last year!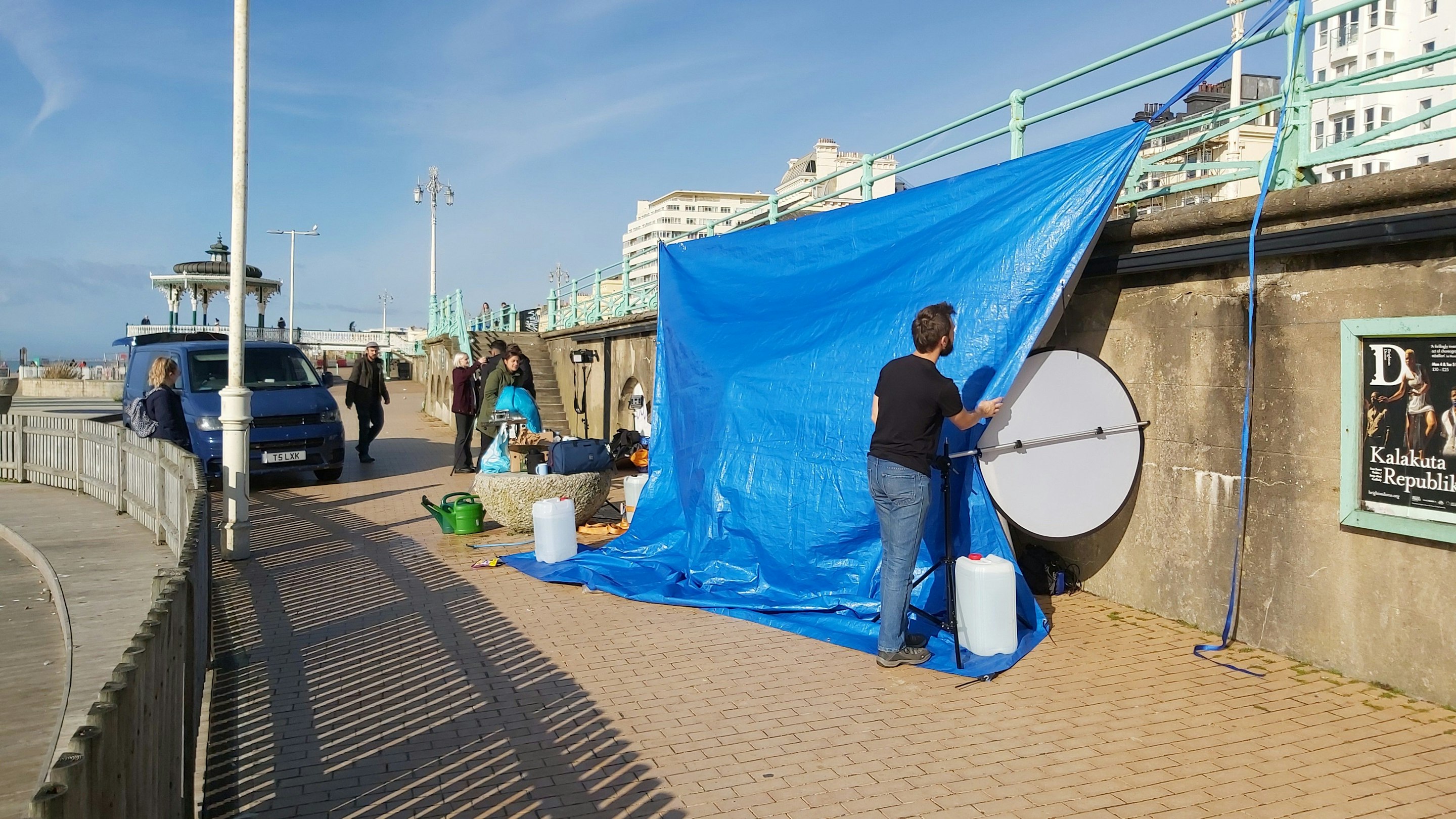 Our shoot took place over two days in two locations, the first - Adam's (Big Egg Director) own flat where actor Miles Mlambo plays an over-worked, ordinary city-dweller struggling to get up in the morning- I'm sure we can all relate! However the contrast between this characterization and our rough-sleeper (played by George Hewer) caught in the typical British rain allows us all to be grateful for what we do have despite our own troubles or monotonous daily routine. Ironically it's this typical British weather that we were counting on for our second day of shooting which -of course- just happened to fall on the first brilliantly sunny day in weeks! With no budget to speak of we were already having to simulate rain using watering cans! On top of this we now had to make the sunniest day in weeks look grey, bleak and wet, no mean feat. Luckily here at the egg we are problem solving professionals armed with some blue tarp and a couple of watering cans.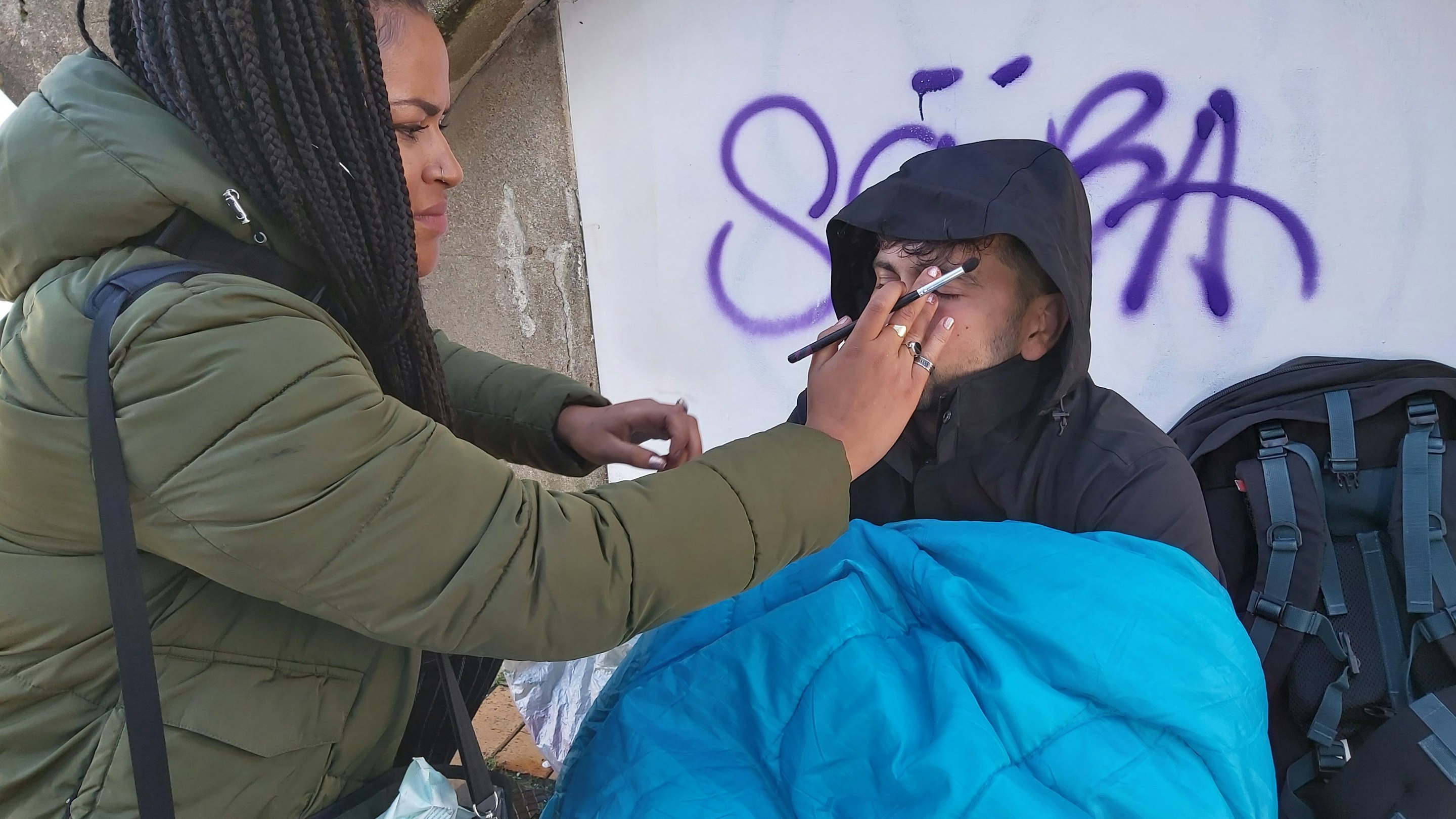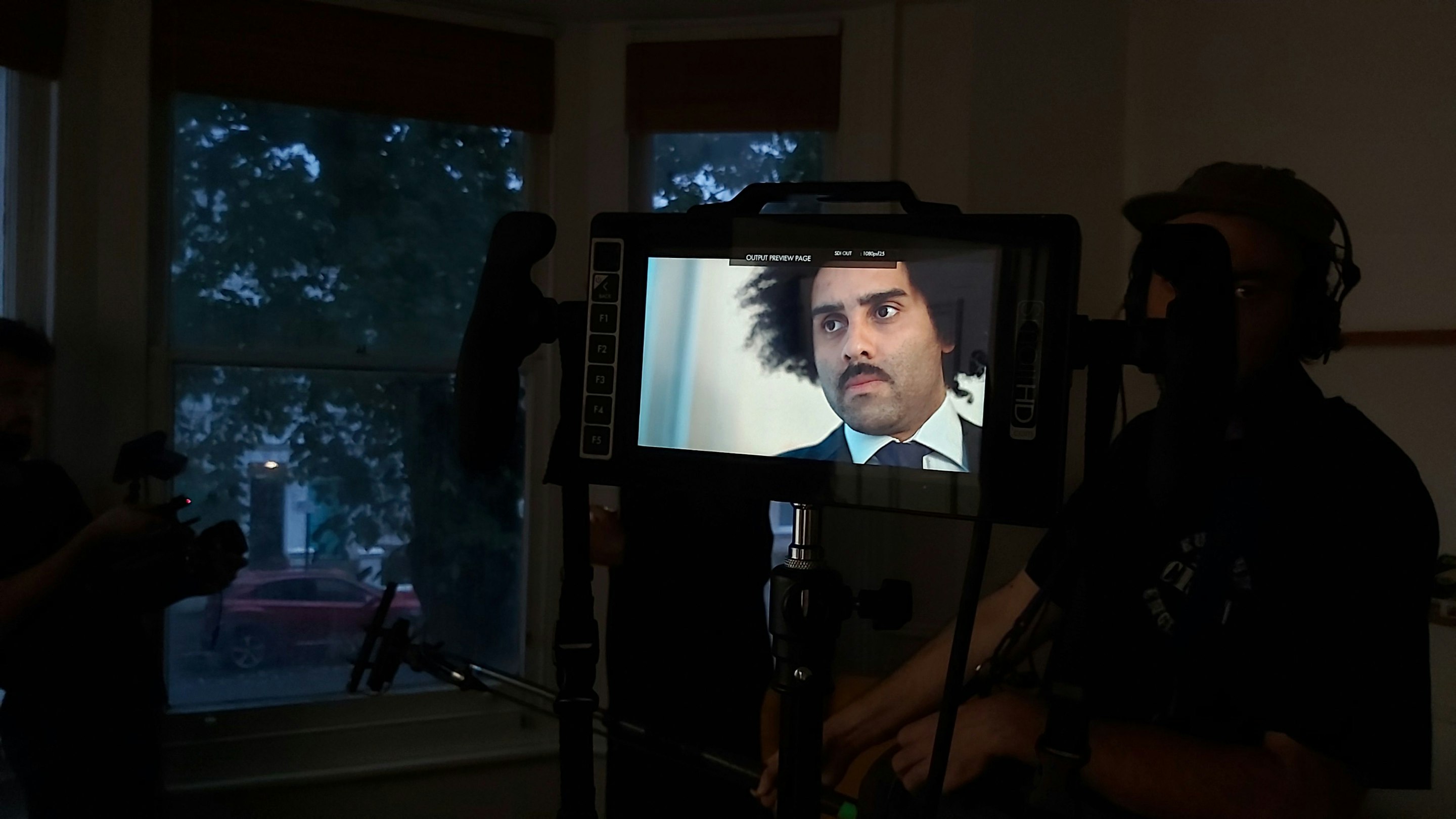 So, the goal is to raise £30,000 in order to keep First Base up and running, and continuing their amazing and invaluable work, for a whole year. As of today (08/01/20) a total of £30,401 has been raised, not including postal donations, which is incredible!! however being a charity and more money to replenish other vital services is much needed so please keep donating if you can. Every donation counts and it is true when we say that every little bit goes a long way. So please give, give, give: there's no such thing as too much or too little. And remember that's their goal, not their limit so let's help them to continue to help others!
A huge thanks to the crew here at Big Egg, Sophie Scott (MUA), George Hewer, Miles Mlambo, Flo Boardman and Ben Lintott as well as Promotion Hire for making this all possible.
Also thank you to The Hidden Pantry, Hove for lunch, it was lovely!
And lastly thank you, to you, for the overwhelmingly positive feedback and generous donations.
Last year's Christmas Campaign (which you can watch here) raised enough money to keep First Base open for a year and this year we hope to raise even more- dig deep and donate here.
This year's video:
---
Adam Sheldon
Director
---
To find out more about what Big Egg could offer you or if you have any questions feel free to email info@bigeggfilms.com.
Or if you're interested in working with us, feel free to contact us by calling 07757 765547.
Finally, stay up to date with our various activities by joining our mailing list and connect with us on social media by searching @bigeggfilms or subscribe to our mailing list.