Lisa our intern is going back to Germany, but before she goes she wanted to mention a few of her favourite things to do... We will miss you!
Lisa here... first up has to be Seven Sisters:

If you have the chance, take a visit to Seven Sisters. You can easily take the bus from Brighton Centre to Seven Sisters Park Station in one hour and enjoy a walk on the top of the cliff. Keep an eye on the walk – there are different difficulty levels. Afterwards, I can totally recommend having lunch, followed by afternoon tea in the gorgeous Saltmarsh farmhouse.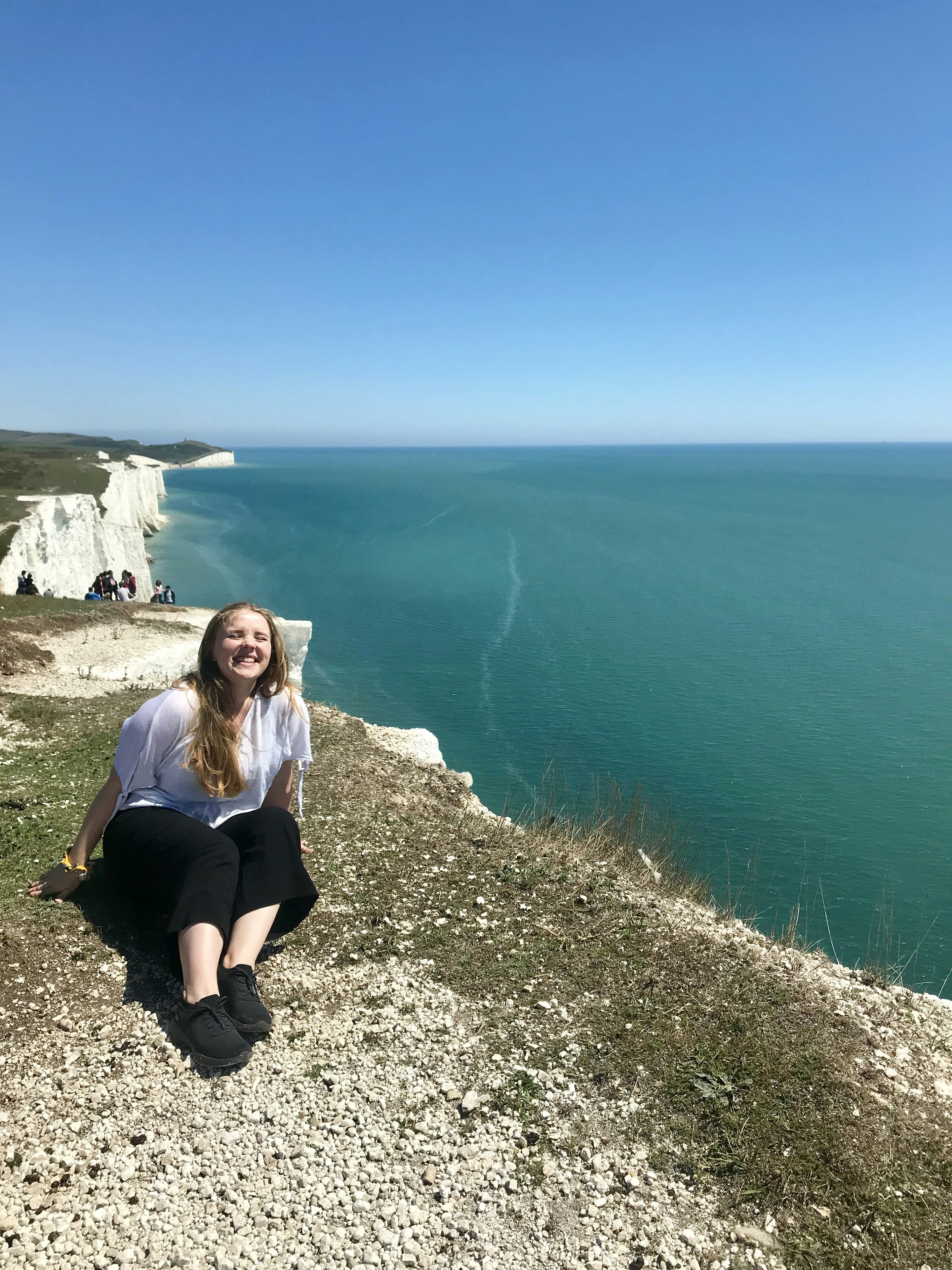 Ye Olde King & Queen Karaoke - Tuesday Nights
It is one of the best nights ever - every Tuesday the pub Ye Olde King & Queen opens the door to everyone who loves karaoke and it's free. It starts around 9pm and you can sing in groups or solo. On some nights there are opera singers joining, some nights you think Ed Sheeran is singing or an old country singer. I've had some of the best nights here with my friends and drink offers are always available ;)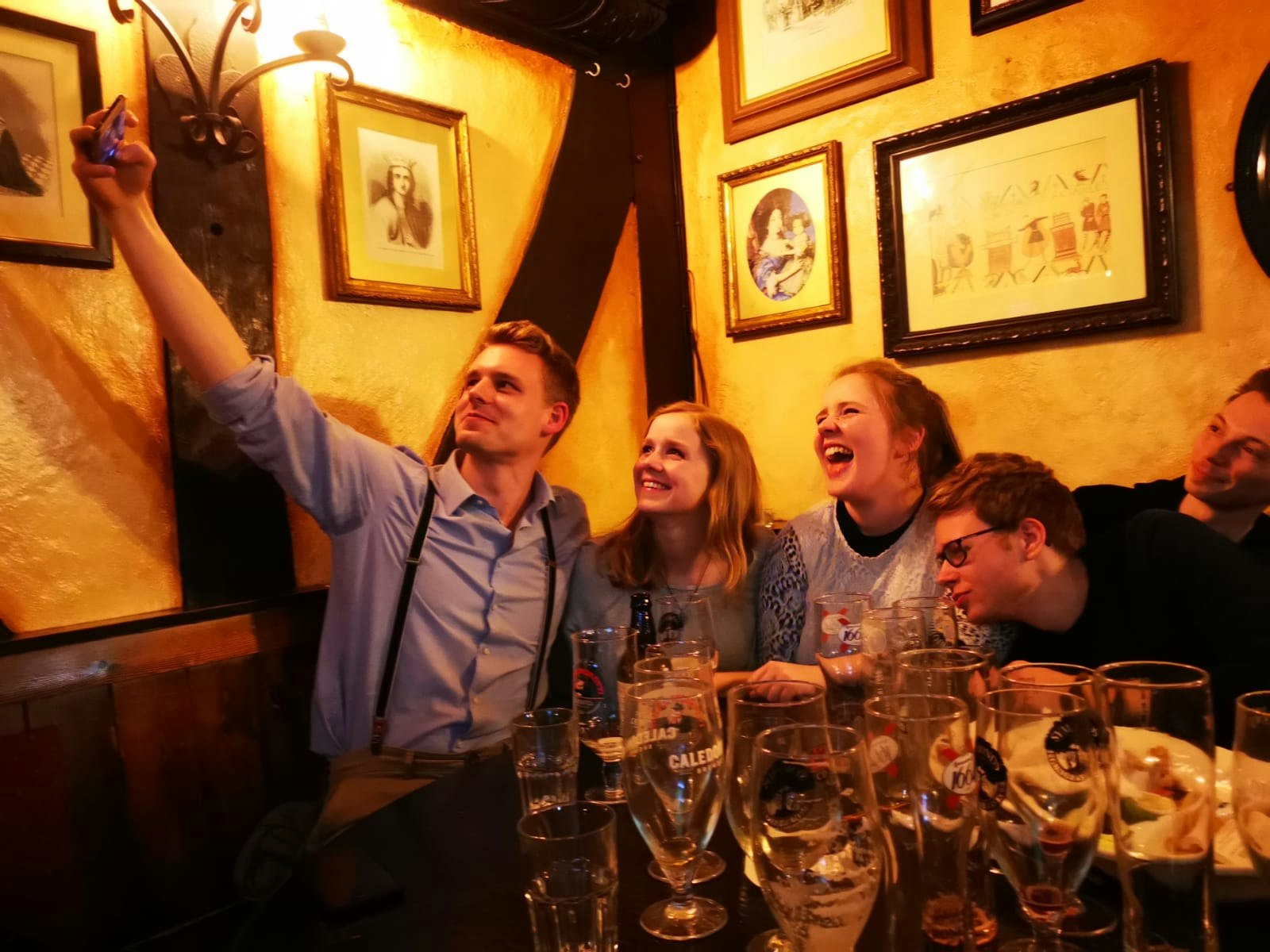 British Airways i360 tower
A ride on the i360 to the top should definitely be on your list if you are visiting Brighton. The view is spectacular and no matter if it's the beginning or end of your trip you will enjoy every minute of the 30 mins ride having a 360-degree view of Brighton & Hove, Rottingdean and beyond…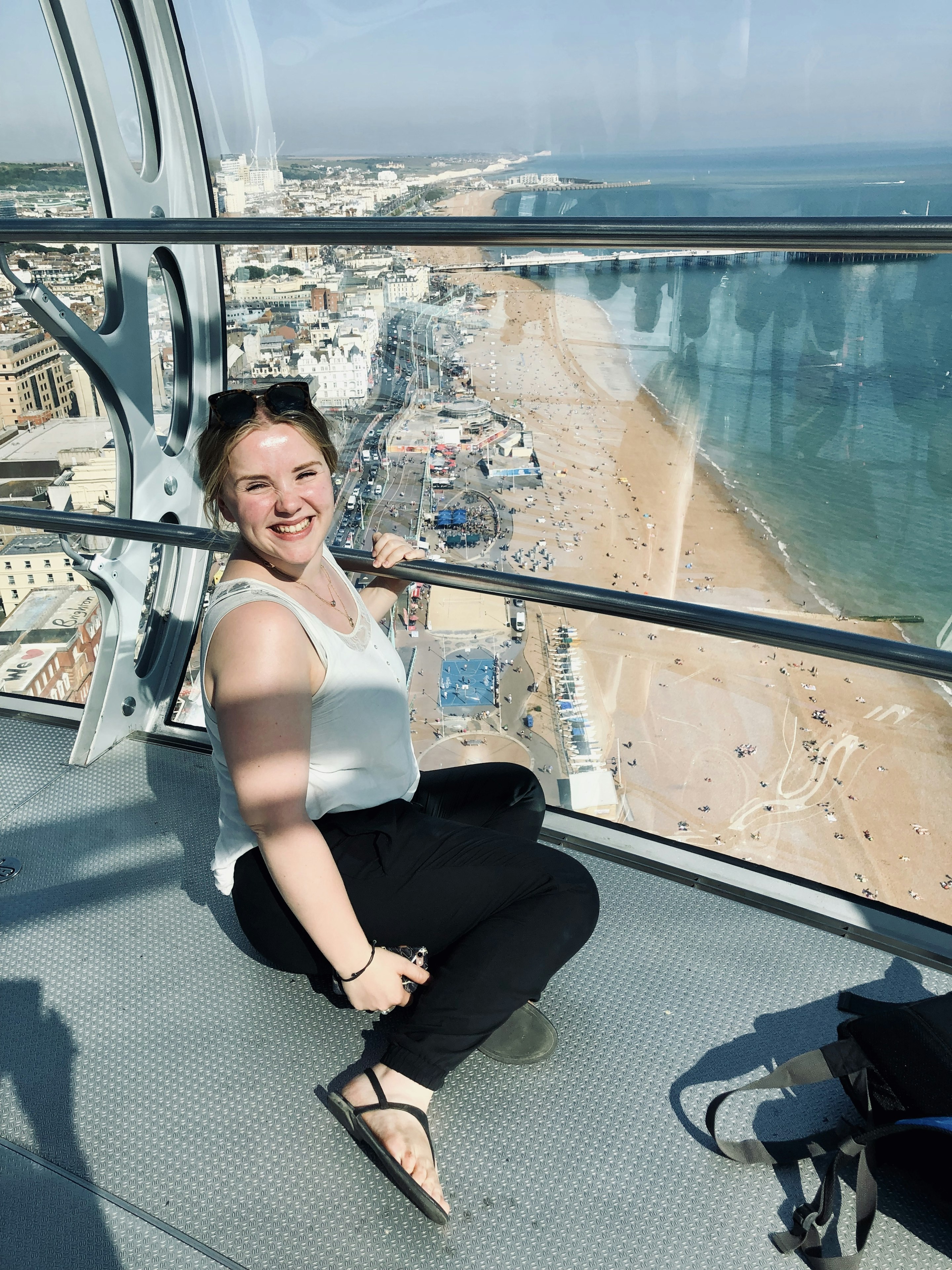 Undercliff Walk – Brighton Marina to Rottingdean's White Horse Pub
I don't know how many times I took a walk or rode a bike along the cliffs from the marina to Rottingdean's White Horse Pub. The beauty and calmness is just incredible, regardless of the time of day you're taking the visit. My recommendation is to take the bus to the Marina and then take the walk in the late afternoon. It takes you around one hour to walk to the White Horse Pub where you will have a spectacular view from the terrace out to sea, watching the sunset while enjoying a cider.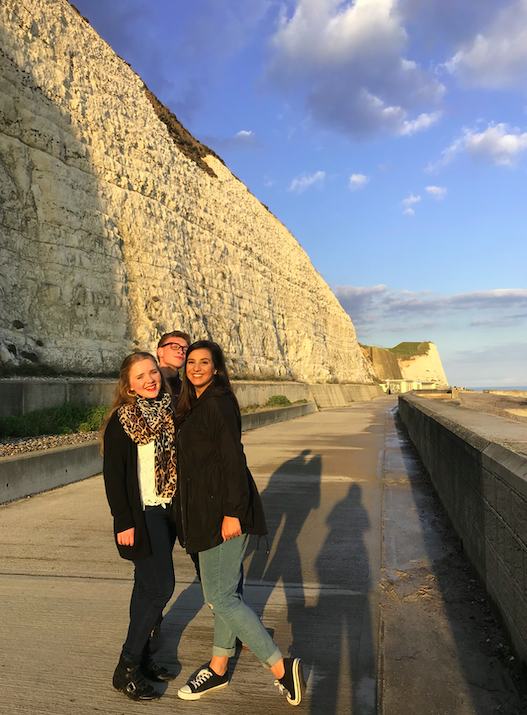 E-bike tour
I can't count how many times I enjoyed an electric bike tour with Colin and my friends and family. Colin offers different routes during the week and on the weekend you can ride e-bikes with him to places such as Seven Sisters, Devils Dyke or Rottingdean. It's the funniest thing ever and Colin, as our Aussie guide, is just amazing. For £15 each he will guide you for 3 hours through the wilderness and along the beachside, always keeping an eye on everyone. My friends and I had an amazing time with him, it was a lot of fun and action packed. You can find him here: cannonballbikes.co.uk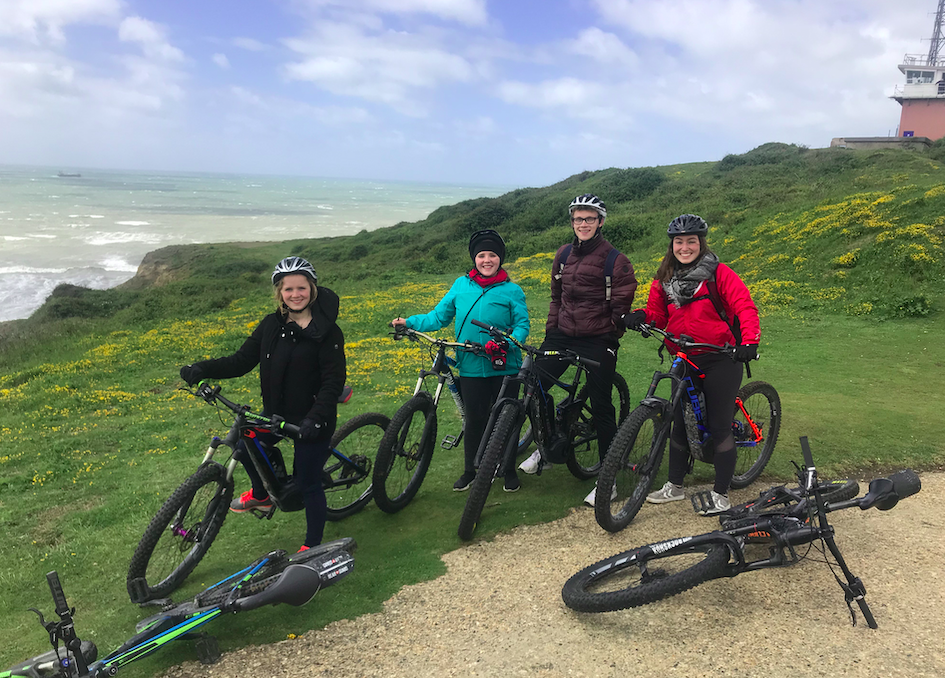 The Brighton Pier
For a beautiful view of Brighton like this, it's so nice to take a walk on the Brighton Pier especially in the sunset light. Most of the tourists are gone, as well as the seagulls and the attractions are still open (for everyone who's interested to give them a try). There are some deckchairs so you can sit back, enjoy the view and listen to the gentle sound of the waves.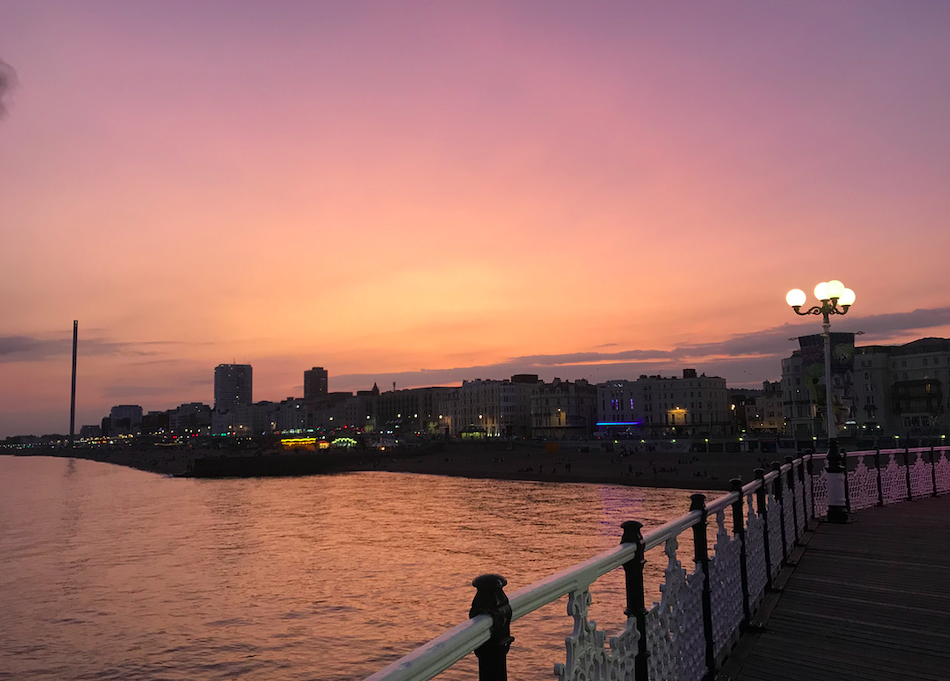 Old Mout Cider
The best drink I will take home with me is the Old Mout Cider. All my friends who have visited me as well as my friends from other countries enjoyed it so much. We'd have a cider on the beachside, for example in front of the i360 in the early evening where, even in summer time it's not crowded. The calm setting means you can enjoy the view, throw stones in the water or even have a swim in the sea!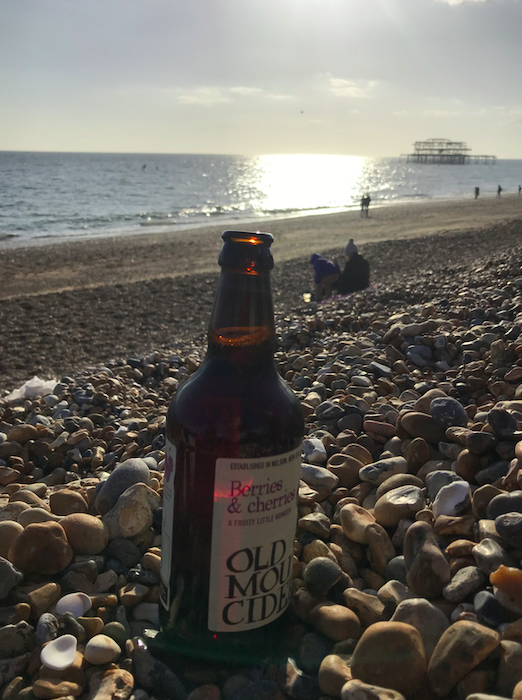 Enjoy your time in Brighton. I'm gonna miss all of you!

---
Lisa
Intern with Big Egg in 2019
---
To find out more about what Big Egg could offer you or if you have any questions feel free to email info@bigeggfilms.com.
Or if you're interested in working with us, feel free to contact us by calling 07757 765547.
Finally, stay up to date with our various activities by joining our mailing list and connect with us on social media by searching @bigeggfilms or subscribe to our mailing list.