The Old Market (TOM), Hove have just launched their fantastic Gig for a Gig scheme where they are asking established artists to donate a performance at the venue, the funds raised will go directly to new emerging talent from the industry. Kicking off the campaign was local legend Norman Cook AKA Fatboy Slim who performed an absolute corker of a set to a crowd of 400 and Big Egg were there to interview him and capture the night on camera.
Helen Jewell (Programmer TOM) said "We have developed gig for a gig starting with Norman Cook donating a gig to us because he's an absolute legend. From the money raised we know we'll be able to support emerging artists to create brilliant work."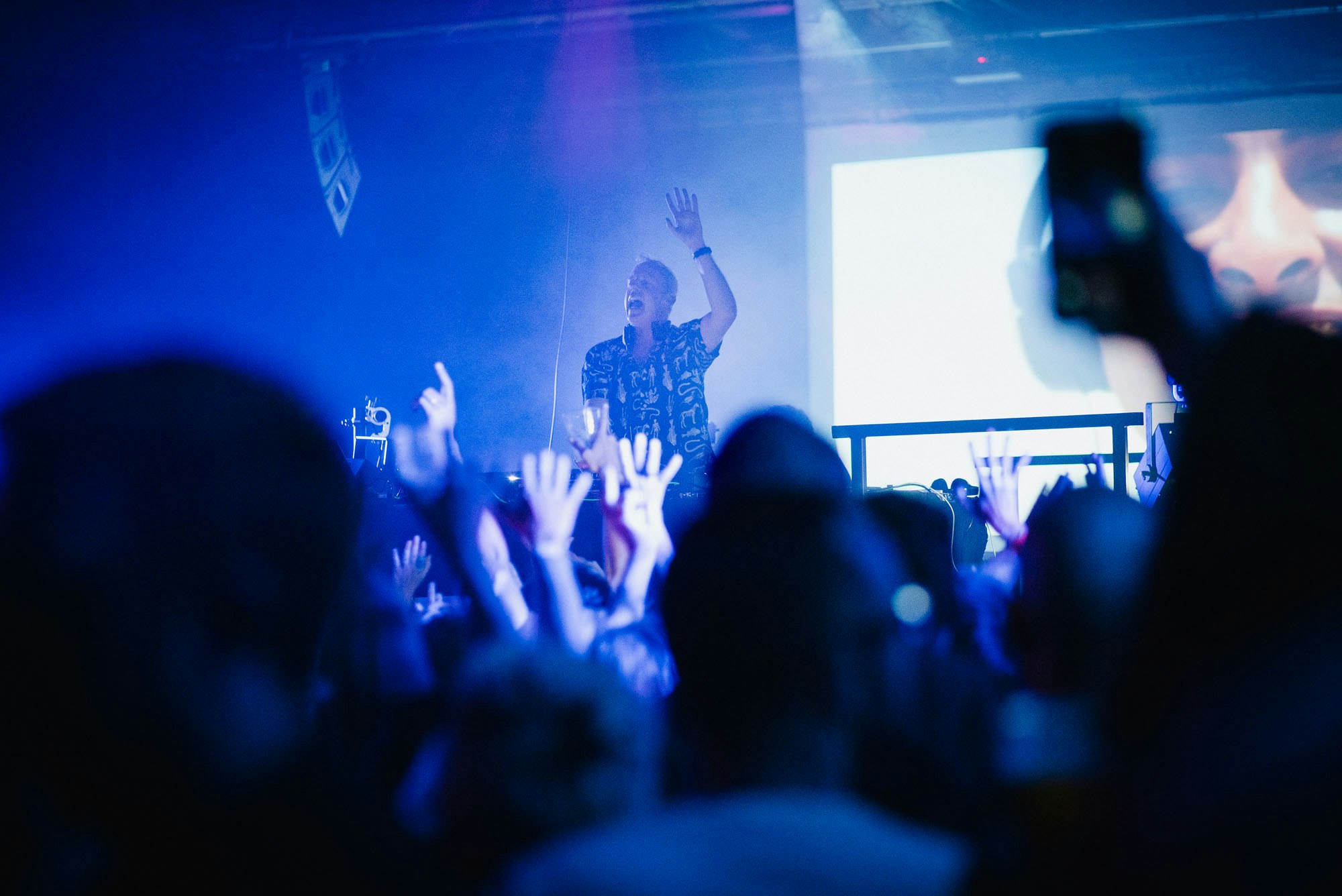 As the crowds formed outside TOM Norman Cook arrived, happily waving to his fans before heading into the venue for sound check. We met Norman in the green room and had the opportunity to ask him about his career, any top tips he had for people starting out in the industry and why he is supporting the Gig for a Gig scheme.
You can listen to the interview in full here
Norman says "One bit of advice about being a DJ - always communicate with the crowd"
Norman wants to support the next generation of DJ's and gave one of his sons mates, Harry the brilliant opportunity of playing first on the night.
Norman says "I saw Harry play at my son's 18th and thought he's got something so I put him on first tonight to give him that experience of playing to a quieter room, drawing people in - the DJ unites the crowd."
Harry certainly did the trick warming the crowd up playing a cracking set and had clearly listened to Norman's advice as by the time he took to the decks they were on fire.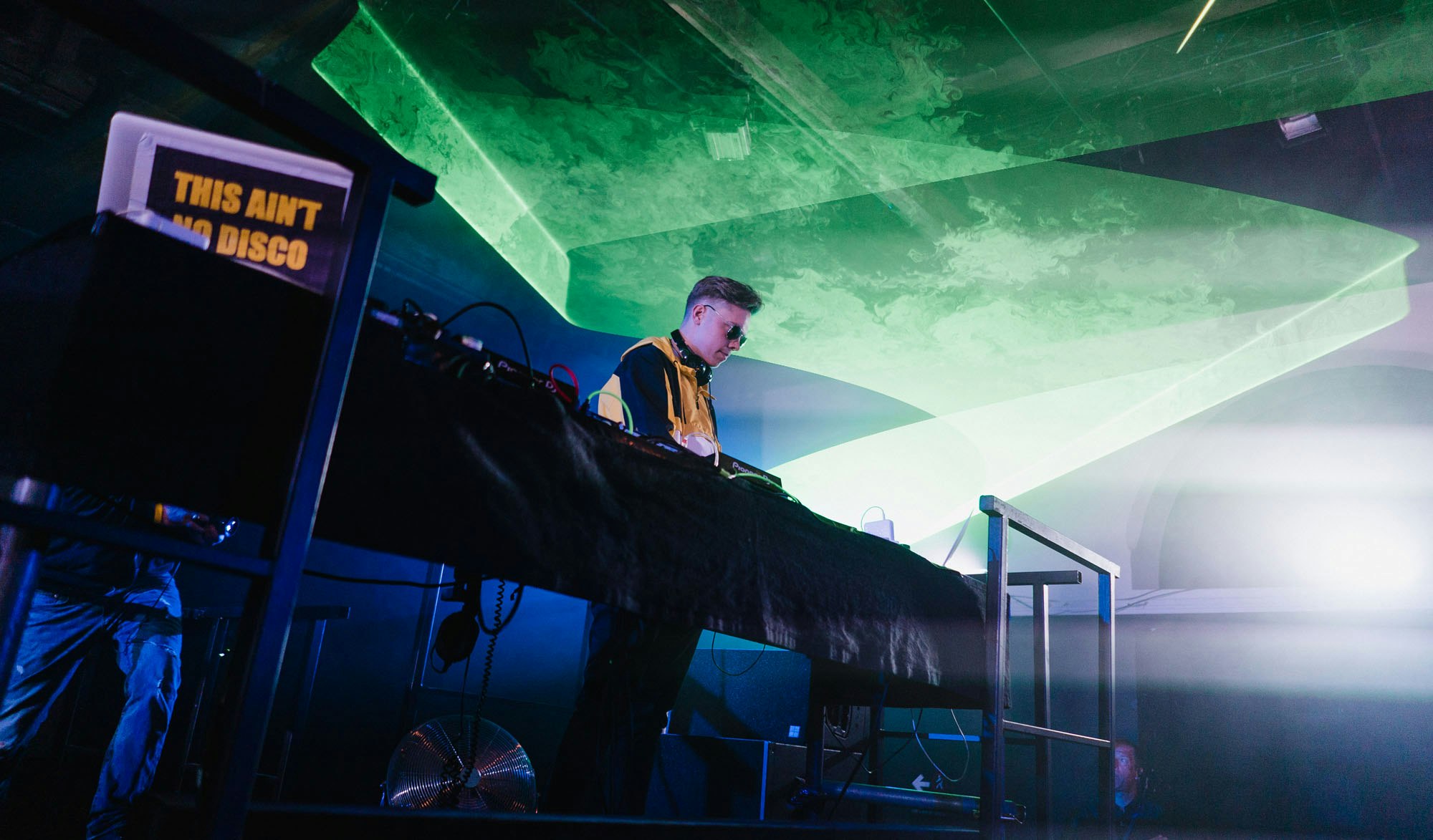 When asked how important he thinks the Gig for a Gig scheme is Norman replies "Venues like this have to exist as a breeding ground for talent, to keep places like this open is really important for the industry that I love - it's a chance to give a bit back."
Speaking to audience members on the night it was clear that they were really supportive of the scheme and happy to hear that the money they paid for the ticket would go directly to new artists. It became apparent how important this unique venue is to the local community.

The gig was totally electric with Fatboy Slim starting slow and then turning the heat up as the gig went on, the amazing lasers that kicked in half way through added to the fantastic atmosphere that came from this intimate setting. The crowd were totally united, he really is the master when it comes to engaging with audiences.
Keep an eye out for announcements of the next artist to support The Old Markets Gig for a Gig scheme, you really do not want to miss these unique events at this brilliant venue.
All pictures by Jakub Golis
---
Adam Sheldon
Director
---
To find out more about what Big Egg could offer you or if you have any questions feel free to email info@bigeggfilms.com.
Or if you're interested in working with us, feel free to contact us by calling 07757 765547.
Finally, stay up to date with our various activities by joining our mailing list and connect with us on social media by searching @bigeggfilms or subscribe to our mailing list.