Allow me to introduce myself, my name is Erin and I'm doing some work experience at Big Egg Films.
I'm a very.......versatile person. I really like to act come from a theatre background but am really interested to learn more about film production. I am really passionate about making the world a better place and spreading the word about climate change and encouraging people to make changes in their lifestyle. I do this by creating campaigns like "Keep Up Bring Your Cup". I'm also young mayor of Seaford.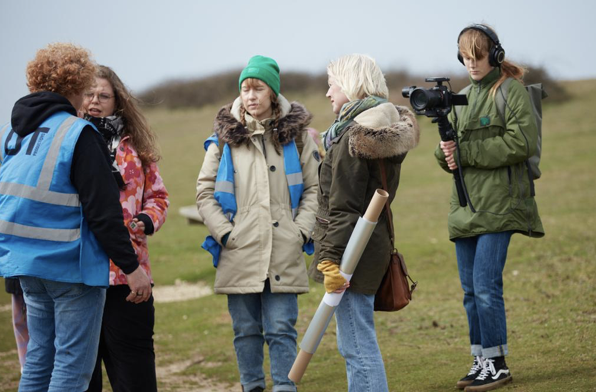 Where am I going with this all? I'm not exactly sure, it's a lot to decide at my age. I could go into the film industry, but equally I could go into a more scientific field. Whatever I end up doing, I do know that I will always being raising awareness about things that matter, like climate change or pollution, and trying to make the world a better more sustainable place. I want to do something I enjoy as well.
At my time at Big Egg, I have done many interesting things. I did an audit of their social media (I know it does sound really fancy) and got the chance to interview Megan Bay Dorman, a producer and radio presenter who has worked for many of the big channels and Big Egg.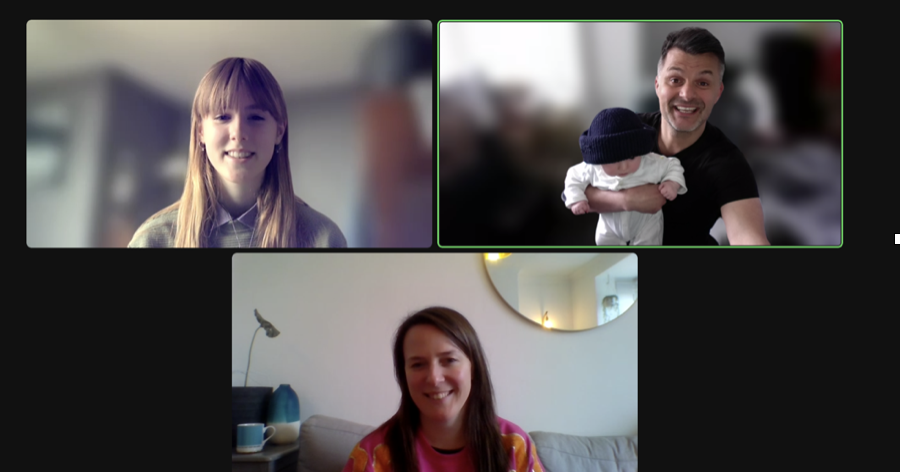 I also tried my hand at editing a video made up of loads of stock footage, which was an interesting experience as I had never done it before, and I learned a lot (Although I still have a lot more to learn...).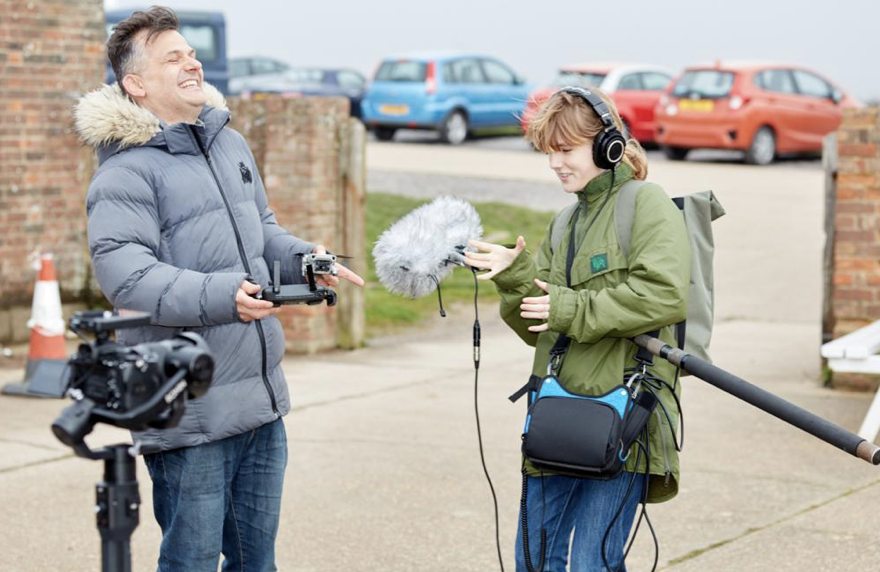 I also helped to shoot on one of the shoot days with "Walk the Chalk". It was really fun, and I ended up doing things I never thought you needed to do for film, so I learned a lot. I was on audio with a boom mic first and I'm not going to lie I looked like some weird Viking. Then I took wide angle shots of the group with a drone camera and then...... disaster, the battery ran out! Don't worry, I'm being dramatic, I was back on checking that mics worked after that and then got to use the big camera to get a few shots of people talking, which ended up with me walking backwards down a hilly bit of the cliff (which was a little scary but worth it). After helping film some interviews and consuming some delicious soup at a really cute cottage, we all went to interview some elderly people about the town, and that walk. This is where I got to help film some more interviews. I'm going to be honest; this is where my arms started killing me as those cameras are really heavy...... I don't know how they do it! However, I did learn a lot about how to frame and light people in an interview.