I find myself smiling as I write. Indeed, just two months ago my visit to England had yet to be confirmed. And not until the day of my actual departure from Belgium, could I be certain that I was really coming to Brighton for a 10-week internship Wth Big Egg Films and Always Possible.
I first thought about improving my English while living in the country during a trip to Dublin. I was frustrated that I didn't consider my language skills fluent enough to make myself understood speaking English. So, I thought to myself, this has to change. And here I am, ringing the changes!
Everything about this visit takes me out of comfort zone. Just like most people, I'm a creature of habit and I dislike leaving all my home comforts and habits! But guess what? After just five weeks living in Brighton, I'm making myself well understood and developing a whole new set of Brighton-living habits!
I've been here five weeks now and I do not regret my choice in any way. With it's big spaces like the seafront and beach and the many parks, all the available activities and its multi-cultural society, Brighton's big welcome and buzzy atmosphere made me feel very at home.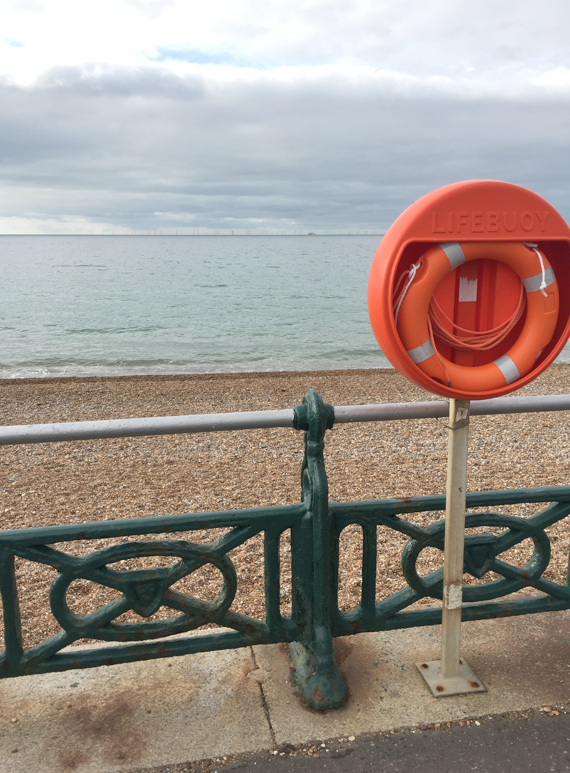 My first week in Brighton wasn't all easy but I think that's because everything was new and different for me : food (it's very different from Belgian food!), being far from my family, speaking in English all day, every day,… It took the first week for me to adapt. But thanks to my host family and really nice colleagues in the two companies I work at, it all quickly became easier. While my host family made me confident with my English, my colleagues at Big Egg Films and Always Possible took me on as a member of their team and I began to feel more at home.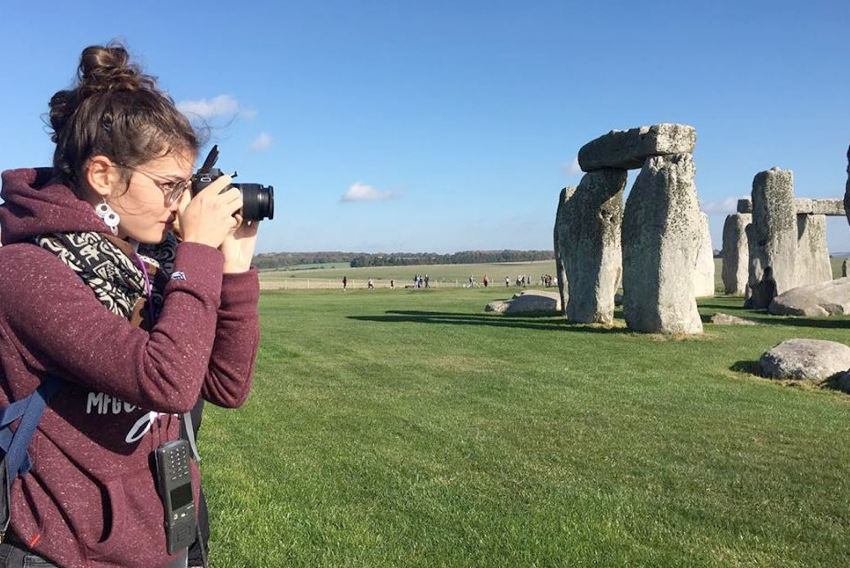 Working in a video production company like Big Egg Films was also something entirely new for me. Therefore, when I had to learn how to use the audiovisual equipment and help during the shoot days, to begin with I was totally lost ! But luckily, Adam (one of the directors) is a very good teacher. Even if I feel I have been useless at work, Adam always makes sure I feel the opposite.
Until now, I've never experienced a bad work day. The Big Egg team always surprises me with crazy ideas for future shoots. And, that's how I came to create a whole papier-mâché set for shooting a scene. What an adventure it was! If one day I had been told that I would have to do this kind of work as part of my job, I would never have believed it. Thanks to this task I really stretched my imagination.
Here's me building the Set!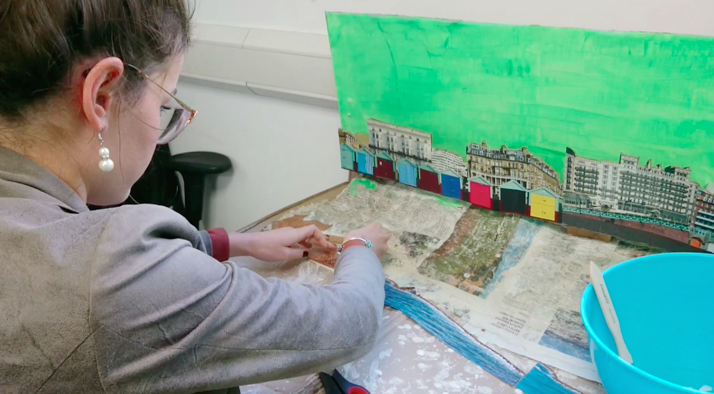 Here's the final piece!
Every day, I discover something new about this amazing city. It can be anecdotes, stories or rumors about the history of B&H (e.g. why did the West Pier catch fire?) or some places (e.g. The Snailway) I discover through the streets of the city. For me, walking around is the best way to discover unusual places tucked away in every nook and cranny.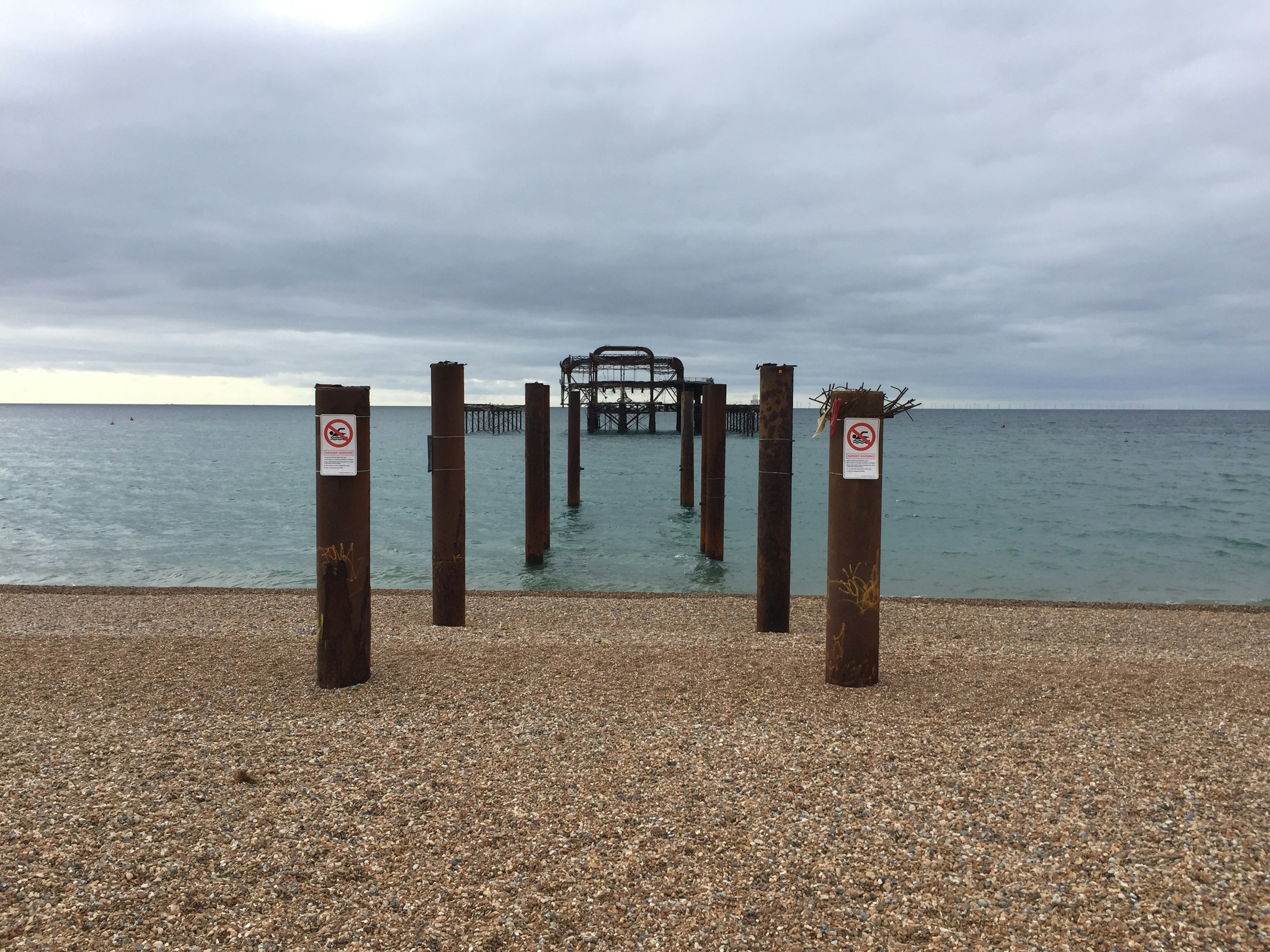 Thank you for taking the time to read these few lines. I'll write again about what I got up to during the remaining half of my internship in your lovely city.