Here at Big Egg Films we were lucky enough to film the Oska Bright Film Festival at The Old Market and were blown away by the aptitude and standard of artistry shown by these talented filmmakers.
Oska Bright is a film festival, produced by Carousel is dedicated to showcasing films "made by or featuring people with learning disabilities, autism or additional needs" and this year had around 2000 entries from all over the world! Of those 2000, 99 exceptional films were chosen for showcasing at the four-day event from the 23rd to 26th October, including an awards night on Friday 25th October and a special award-winners screening on the final day - take a look at all the amazing prizewinners here.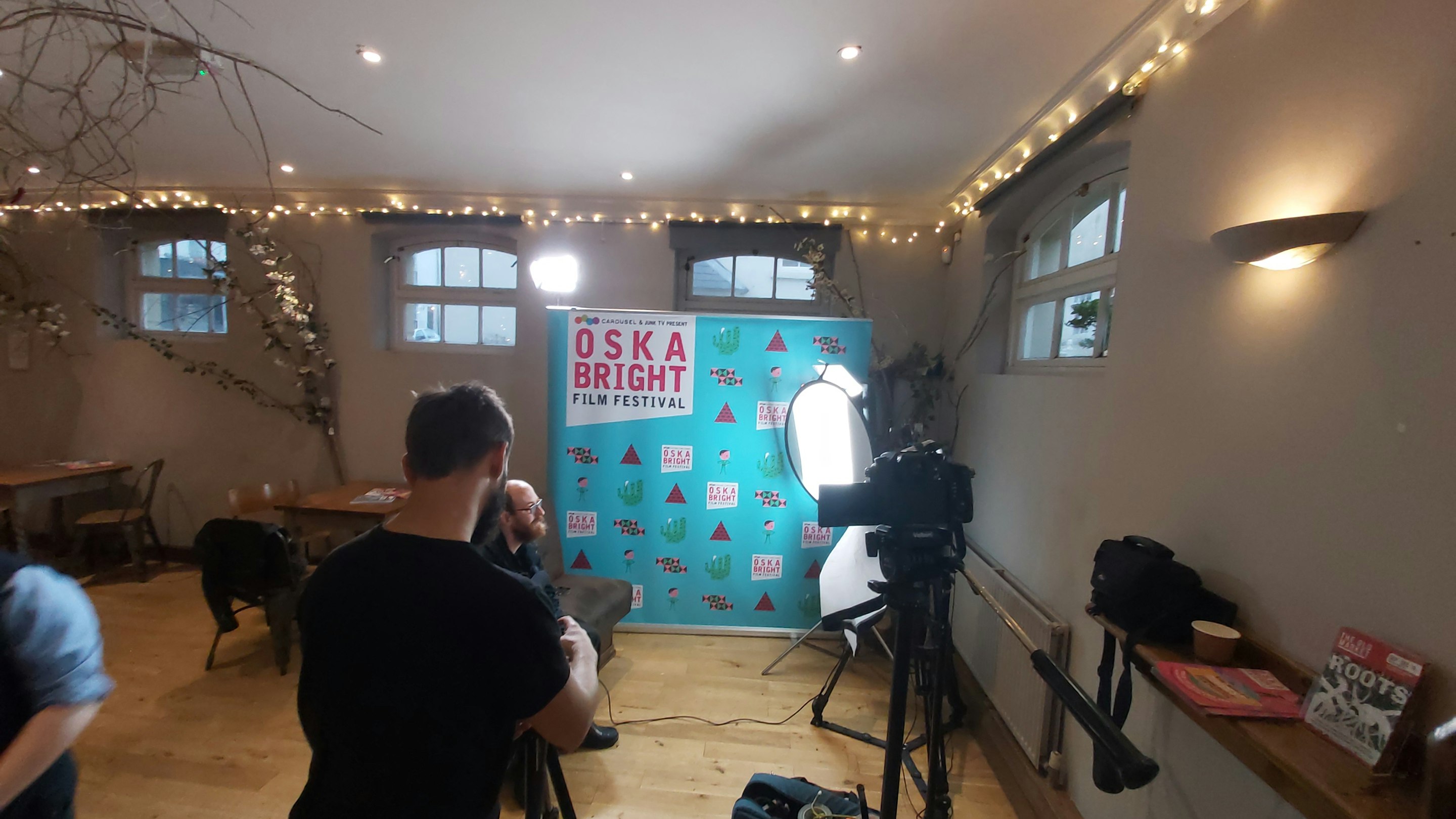 What makes Oska Bright a brilliant film festival to witness is it's inclusivity of all who may normally feel there's no right place for them or their films and allows everyone to see just how amazing they are.
Our job across those days was to create a short video highlighting the incredible event and interview some of the passionate organisers & inspiring directors of the films shown in the festival, all of whom were enthralled in the wondrous and excited atmosphere of the evenings, as were we.

Overall, we were so glad to be a part of this spectacular film festival and look forward to seeing what the future holds in the next event, scheduled for 2021.
Be sure to check our Instagram and IGTV for behind-the-scenes shots of the shoot.
---
Ben Lintott
Digital Marketing and Content Assistant
---
To find out more about what Big Egg could offer you or if you have any questions feel free to email info@bigeggfilms.com.
Or if you're interested in working with us, feel free to contact us by calling 07757 765547.
Finally, stay up to date with our various activities by joining our mailing list and connect with us on social media by searching @bigeggfilms or subscribe to our mailing list.