Wow, what unbelievably surreal and sad times we are facing. Thinking back to two weeks ago sitting in our packed office with people working away editing, work experience students creating content and myself & Adam (Big Egg Films Director) taking the drone out for a test drive it really is quite strange to think how everything can change just like that.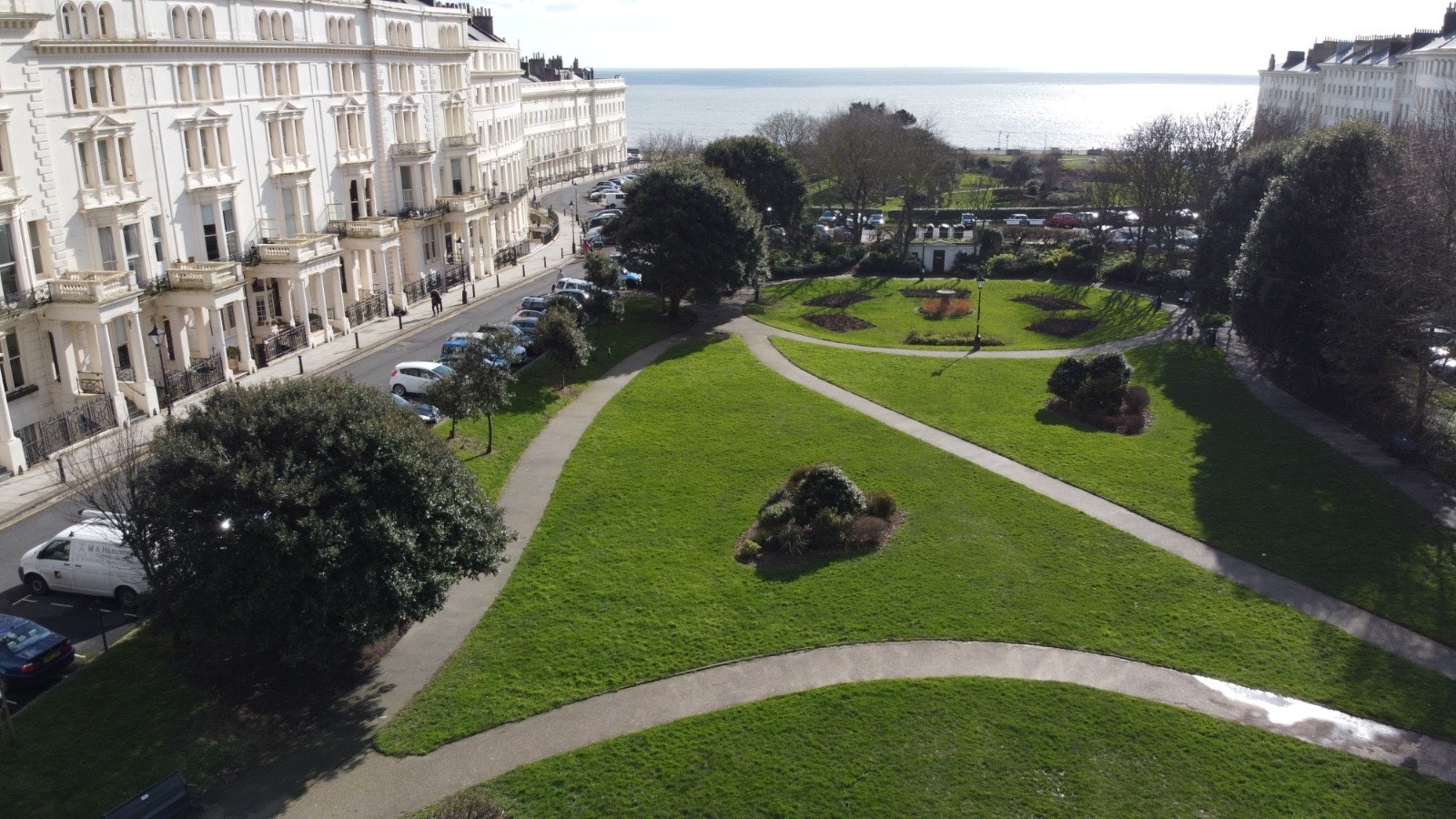 Taking the drone for a test drive
As we set up our remote office system along with thinking about new ways of working and how we can support existing and new clients, we listen each day to how the new virus is spreading and having a huge impact on our daily lives.
Tip 1 - Take regular breaks
News that schools would be closing was huge, meaning that myself along with thousands of other people would be as of Monday 23rd March, juggling their new working from home routine along with trying to encourage their children to continue learning from home. One of my daughters schools had closed on the Wednesday due to unsafe staffing levels so we had a practice run. I am totally impressed with the systems that Blatchington Mill have put in place meaning that she had a timetable, work set and teachers online to help. Day 1 was a success and a real positive that came from working at home with my daughter for me was that I took regular breaks with her. Moving throughout the week I realised that I don't take enough breaks during my working days and have really felt a difference in my energy and focus having now added these in.
Tip 2 - Keep in touch
Fast forward to Monday, a phone call with Adam in the morning to discuss what we are working on that week and bouncing ideas around of how we can move forward from this gave me the encouragement and enthusiasm I needed to plan after quite a low weekend. It was really important for me to stay connected throughout the day - skype, phone calls, messages and emails suddenly highlighted not only how important and lucky we are to have the amazing technology we do but also how vital human connection is.
Tip 3 - Routine, well sort of
This may not be for everyone but across the first week as a routine emerged and was put in place things certainly felt easier. I'd put a timetable together for my younger daughter (year 3) but nothing too intense and made sure there was plenty of garden and creative activity included. Break time was at 10.30am so when my partner appeared from his working space upstairs at 10am on day 1 announcing 'right who wants eggs', I suddenly jumped up shouting 'no, break time isn't until 10.30am, don't mess with the routine!' Of course everyone wanted eggs so a quick lesson learnt for me, it's great to have a plan but don't stress about sticking to it.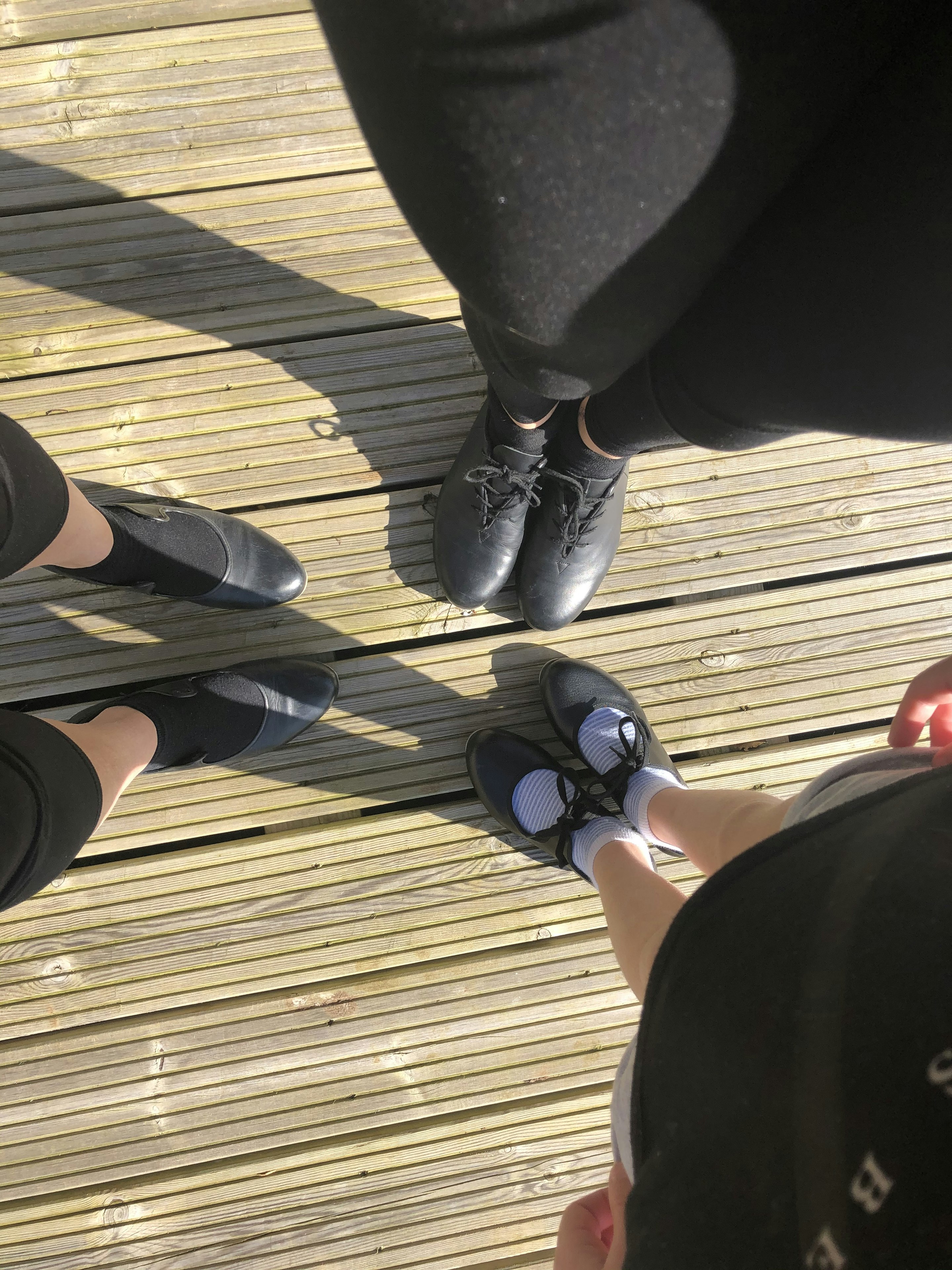 Dusted off my tap shoes (not sure where my laces are), we are lucky enough to have a garden so can get outside
Tip 4 - Keep active, keep healthy
There are so many brilliant people offering amazing services online (and whilst feeling slightly overwhelmed by this and initially trying to fit too many things in), it is so important not only to keep a healthy body but also a healthy mind. Here's just a few things I've been using to help me and the family:
PE with Joe Wicks - every week day morning 9am. Brilliant short bursts of exercises for all ages
Desert Island Discs - when I've needed to zone out and concentrate on marketing plans these episodes have really helped
Dance classes with Oti Mabuse - I've learnt the Charleston, Jive & Salsa so far this week as well as doing a tap class with Adam Garcia
Meditation with Rifa / Listen on spotify - Meditation is something I've always wanted to try and Rifa's podcasts have certainly helped me to relax and have been a well needed 'time-out' from everything
BBC Teach - This site has helped with activities for my 7 year old, I've been able to set her up with some tasks along with those that her school have sent in half an hour bursts enabling me to get blocks of work done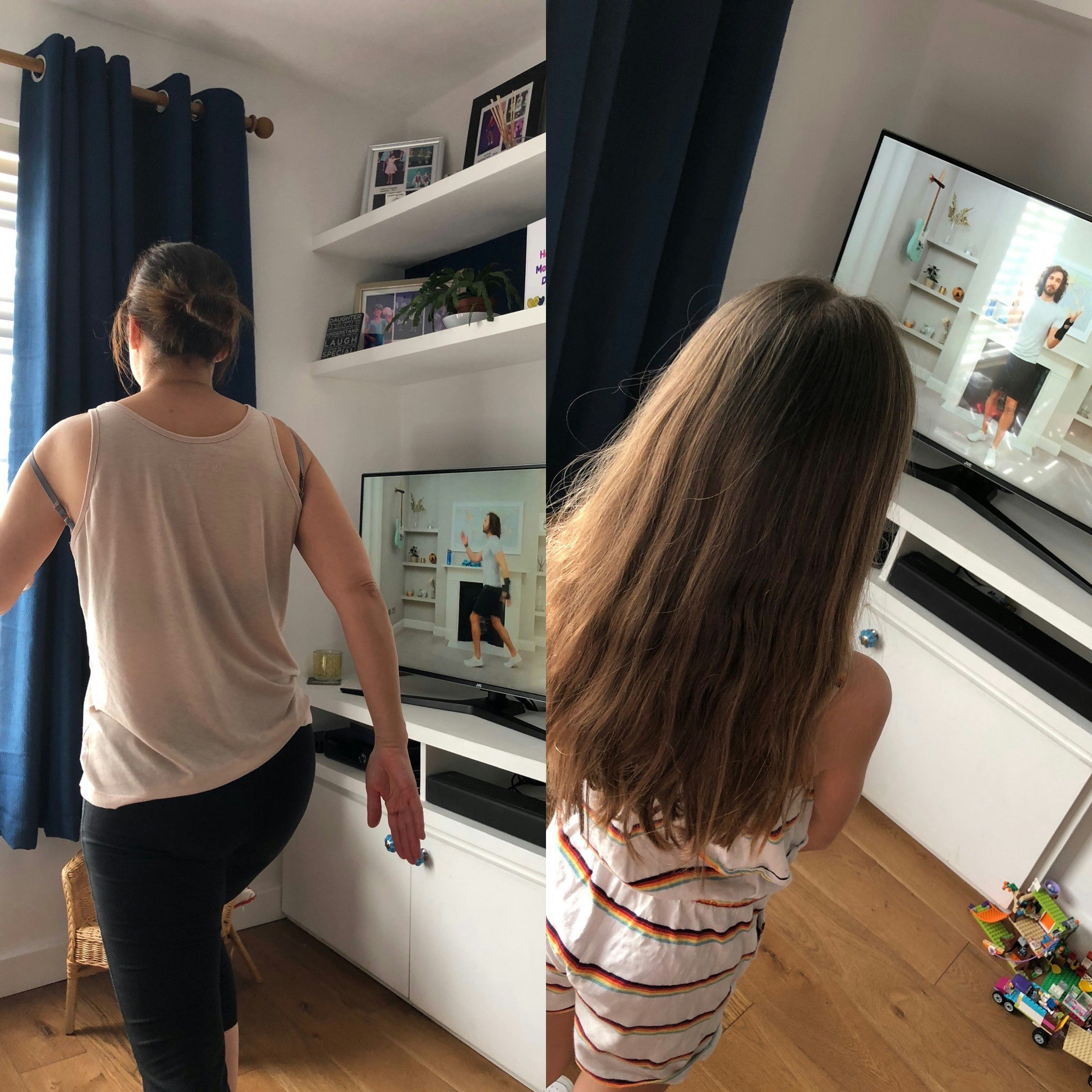 PE with Joe Wicks
These are strange times but one thing is for sure, we are all learning to adapt together and for me the fact that I'm working with such creative people and listening to how quickly ideas are flowing of how we can work in new ways here at Big Egg Films and help others really is all the motivation I need. From sharing useful links, offering charities & CIC's free remote video support to creating a documentary sharing individual's stories about Coronavirus - we'll keep adapting, keep talking, stay positive and know that from this there will be a new lease of life.
"You'll have bad times, but it'll always wake you up to the good stuff you weren't paying attention to" Robin Williams, Good Will Hunting
---
Charlotte Vivian
Producer
---
To find out more about what Big Egg could offer you or if you have any questions feel free to email info@bigeggfilms.com.
Or if you're interested in working with us, feel free to contact us by calling 07757 765547.
Finally, stay up to date with our various activities by joining our mailing list and connect with us on social media by searching @bigeggfilms or subscribe to our mailing list.