Back in Aug 2019 Big Egg were asked to film the new trailer for Tabby McTat made by Freckle Productions. Freckle productions were founded in 2016 by Jennifer Sutherland and have developed a huge reputation and following for producing exciting theatre for children and families.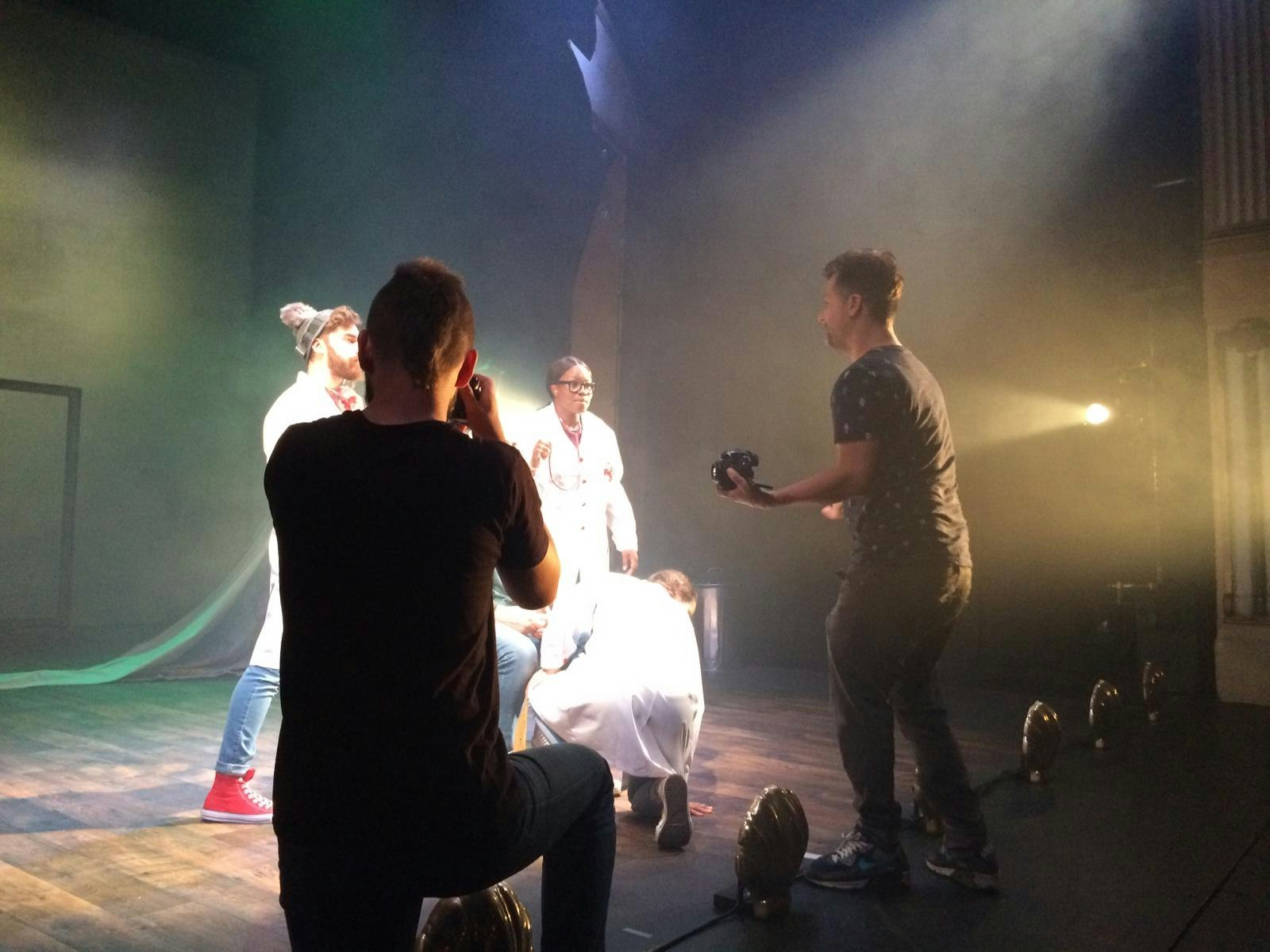 Adam (Director) said "We love working with Freckle (having helped them previously with their Zog Trailer) their work is always exceptionally creative, fun and dynamic, bringing life back into much loved Classics such as Tabby McTat by the brilliant Julia Donaldson".
At Big Egg we also love it that we get to watch the shows, and feel the energy in the room of excitable kids, who get to see their childhood heroes come to life (whilst cramming their faces with sweets and picking their noses…)Tabby was no exception!
We joined the actors for filming after they had just finished performing a show at the beautiful Theatre Royal In Brighton.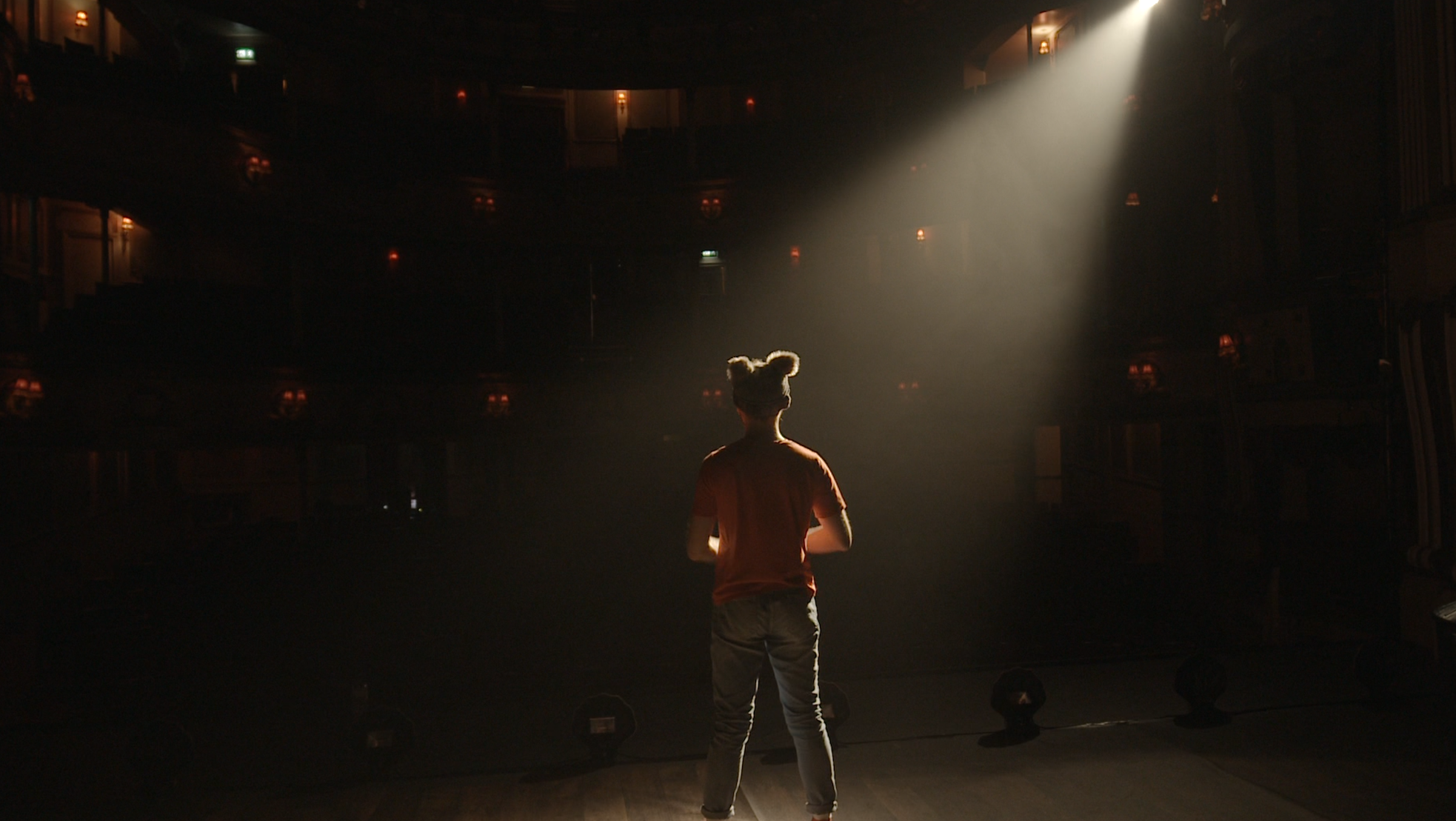 Those of you who have been involved in film making will know that it can be quite hard work, repeating shots and focusing on detail; so we were amazed how professional the team were considering how utterly exhausted they must have been! We started by gathering the cast and recording the classic 'Me, You and The Old Guitar' courtesy of Huw Evans Sound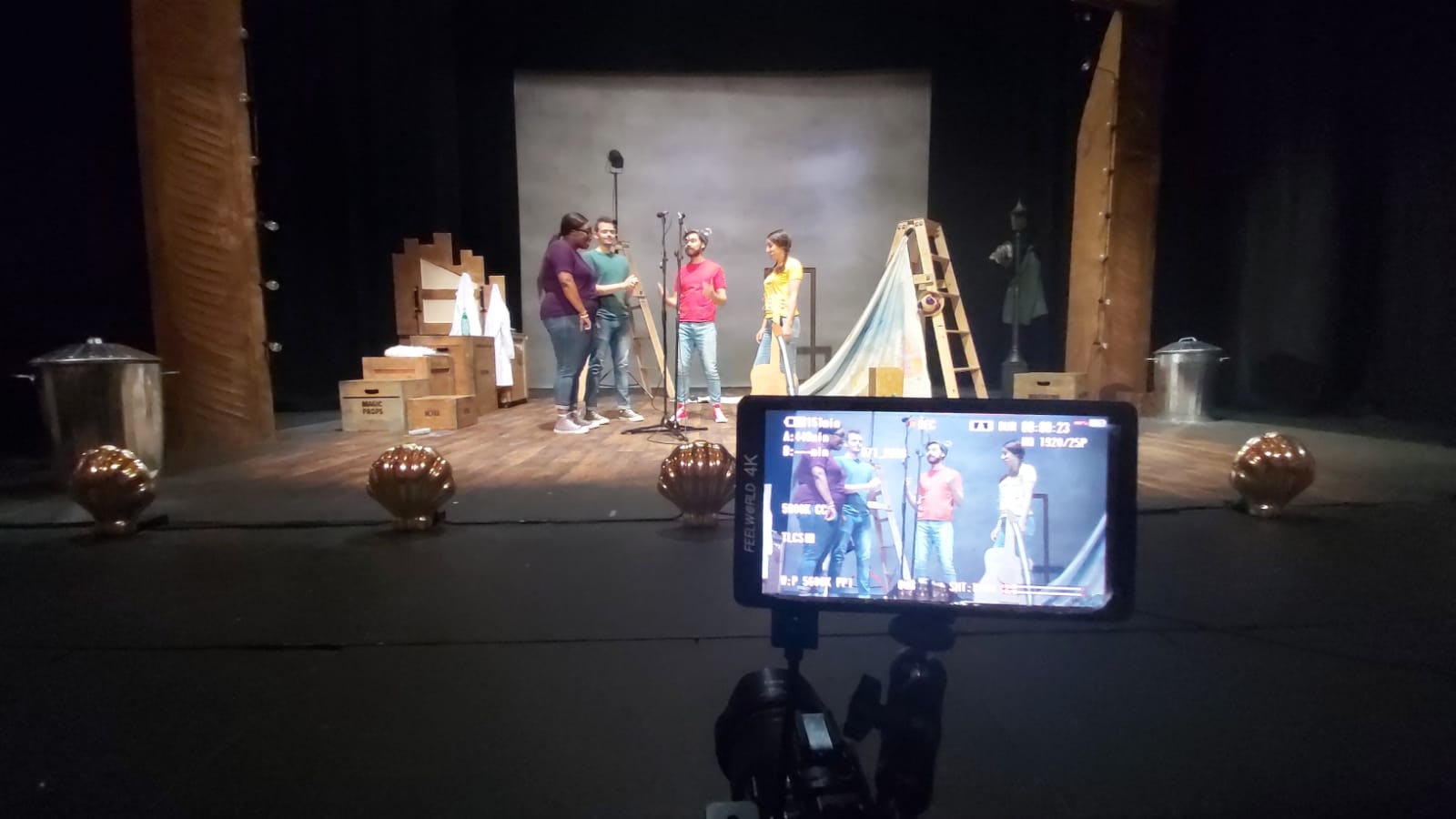 We then went through the shot list, picking out some of the most exciting sections. Here's the final trailer:
This show really is something else, the exceptional stagecraft and energy from the talented performers and the way the show has a real focus on audience participation, making it feel like you are a vital part of the performance. Kids can be a tough crowd, however the cast skilfully had them all singing along, laughing and doing the actions throughout - a great job by Freckle!
For tickets Book here: https://tabbymctat.com/

---
Adam Sheldon
Director
---
To find out more about what Big Egg could offer you or if you have any questions feel free to email info@bigeggfilms.com.
Or if you're interested in working with us, feel free to contact us by calling 07757 765547.
Finally, stay up to date with our various activities by joining our mailing list and connect with us on social media by searching @bigeggfilms or subscribe to our mailing list.