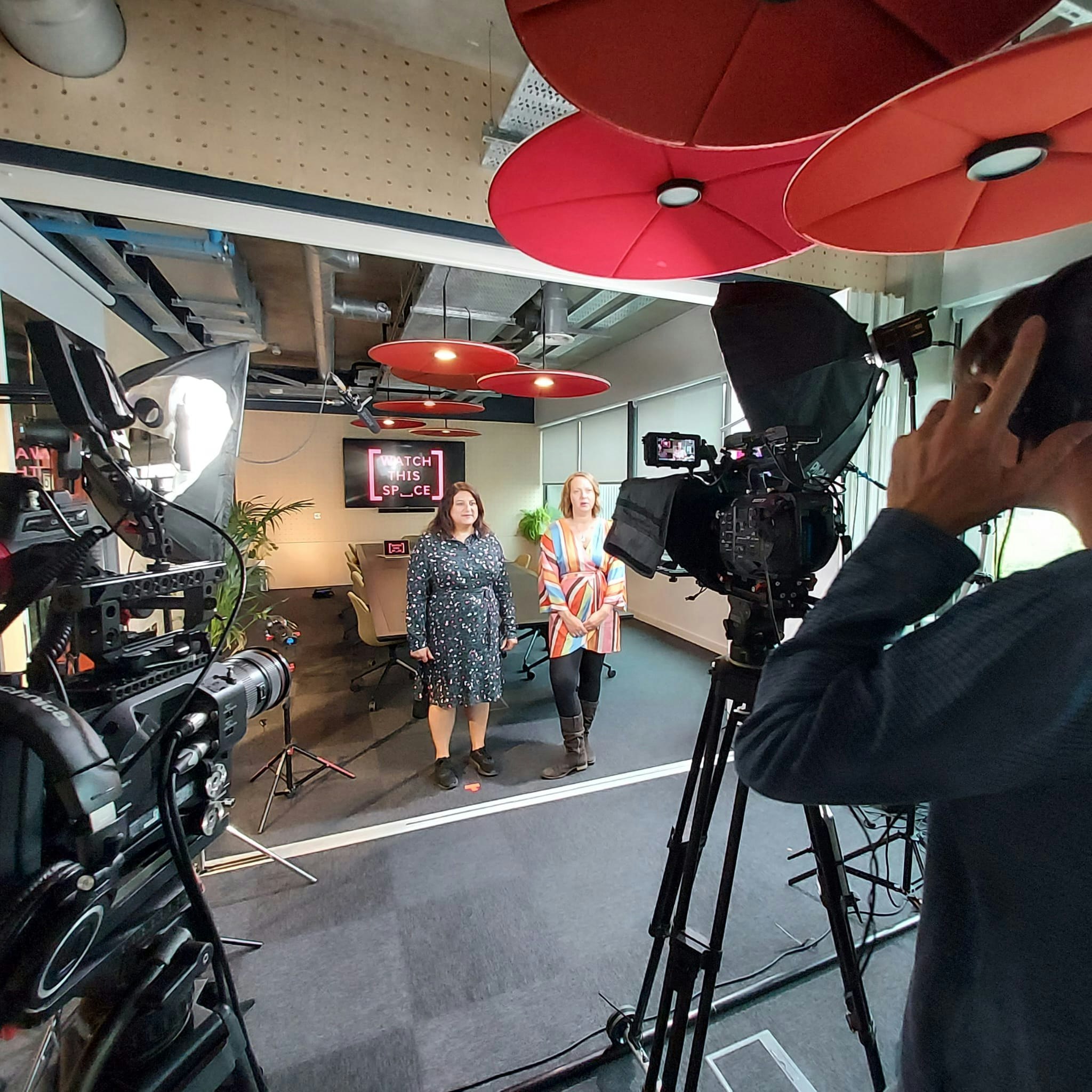 As part of our ongoing efforts to collaborate and create with and for companies making positive change in the world, Big Egg have recently been filming with some of the lovely people behind Watch This Sp_ce. Watch This Sp_ce work with companies to promote and widen inclusivity and diversity in the workplace, helping to reimagine "their structure, their processes and their culture" to "create a tangibly, measurably fairer world where everyone feels included".
This comes as a result of volunteer projects, where the co-creators Allegra, Mo and Rachel met, with a common goal of amplifying marginalised voices and supporting underrepresented groups to follow their ambitions. Since their launch, Watch This Sp_ce have been featured on ITV Meridian News, in The Argus and mentioned by Brighton Green Party MP Caroline Lucas for the incredible work surrounding the important Black Lives Matter movement. We've been loving filming with them and learning what makes them tick, keeps them motivated and inspires them to push for much needed change.

Over the recent weeks we've been working to produce training videos for Watch This Sp_ce, which will make up part of the workshops, coaching and mentoring delivered as part of the diversity and inclusion programme for businesses that hire them. We're excited to share the full videos with you all soon, stay tuned to our and Watch This Sp_ce's socials to find out when they go live. We've included a sneak peek below...
Director Adam reflected upon the shoot by saying:
"We had so much fun day shooting with the brilliant Mo and Allegra the other day at Plus X. The diversity and inclusion message is so important and something we should all be thinking about. It was a real privilege to hear their unique approach to this and seeing how they affect change on a daily basis. "
"For me", he continued, "one of the messages that stuck out was that it's not only the right thing to do but a diverse team will make you better in a crisis, provide better and varying ideas, and ultimately make more money as a result. [Allegra and Mo] managed to use an autocue to film ten short videos, with multiple angles and takes, this is no mean feat! Despite covering so much material, the videos show that they are so passionate about the narrative. They should be really proud about the what we've created."

To get to know the team better, we had to ask them a few (very important) questions: because you can tell a lot about someone based on their favourite egg dish!
Watch the interview below:
To learn more about Watch This Sp_ce and improve diversity and inclusion in your company head to their website to get started on your diversity and inclusion audit. You can also find them on Instagram and Twitter @watchthispce.

---
Ben Lintott
Digital Marketing and Content Assistant
---
To find out more about what Big Egg could offer you or if you have any questions feel free to email info@bigeggfilms.com.
Or if you're interested in working with us, feel free to contact us by calling 07757 765547.
Finally, stay up to date with our various activities by joining our mailing list and connect with us on social media by searching @bigeggfilms or subscribe to our mailing list.