I instantly knew what I wanted to write this blog about when I was asked and that is Demi Lovato's new four-part docuseries, Dancing with the Devil, that premiered on YouTube.
Being a huge fan of Demi Lovato I couldn't wait to watch the documentary. Different from other celebrity documentaries I have seen, with this four-part series going into depth about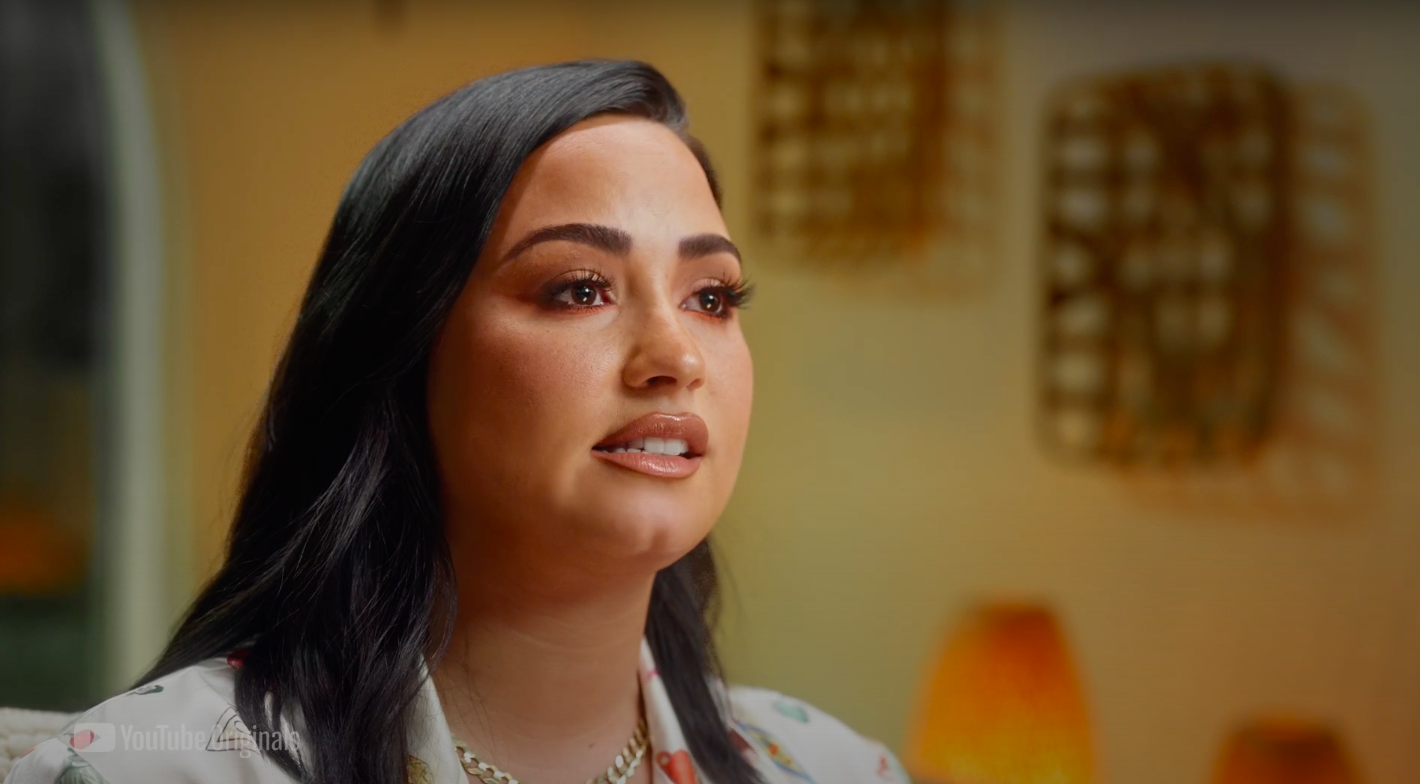 Demi Lovato's 2018 near-fatal overdose, and how she has recovered and gathering the facts about what happened exactly. Her new album following the release after 3 of the episodes had premiered, kept all of her fans and wanting more and coming back for the next part of the docuseries.
Dancing with the Devil is directed by Michael D. Ratner. The docuseries covers a range of topics, including Demi Lovato's 2018 near-fatal overdose, and helping her to set the record straight of what happened on 24 th July 2018. The docuseries covers all events leading up to her overdose, and the aftermath of her in the hospital fighting for her life.
The four-part series is emotional, harrowing and totally honest, with no topic off limits, which is very different from all other celebrity documentaries I have seen. Demi Lovato said, "I've had so much to say over the past two years wanting to set the record straight about what it was that happened."
In the docuseries we see the behind the scenes of Lovato's toxic environment. Before her 2018 overdose Lovato had been sober for 6 years, being a huge advocate for mental health, addiction and eating disorders. But as shown in the series, her life was toxic and hugely controlling. Her team controlled everything they could, including what she ate and the people she was allowed to see.
Michael D. Ratner, director, used the first 3 episodes of the series to get Lovato to open up about that near-fatal night, including interviews with her closest friends and family, and their opinion on what happened. None of the people closest to her knew she was using again; she was amazing at hiding what she needed to. Demi Lovato wanted to set the record straight to her fans and the media about what happened on the night of her overdose, as the media hadn't gotten everything straight. Lovato stated "I had three strokes. I had a heart attack. My doctors said that I had five to ten more minutes." She also mentioned she now has blind spots in her vision.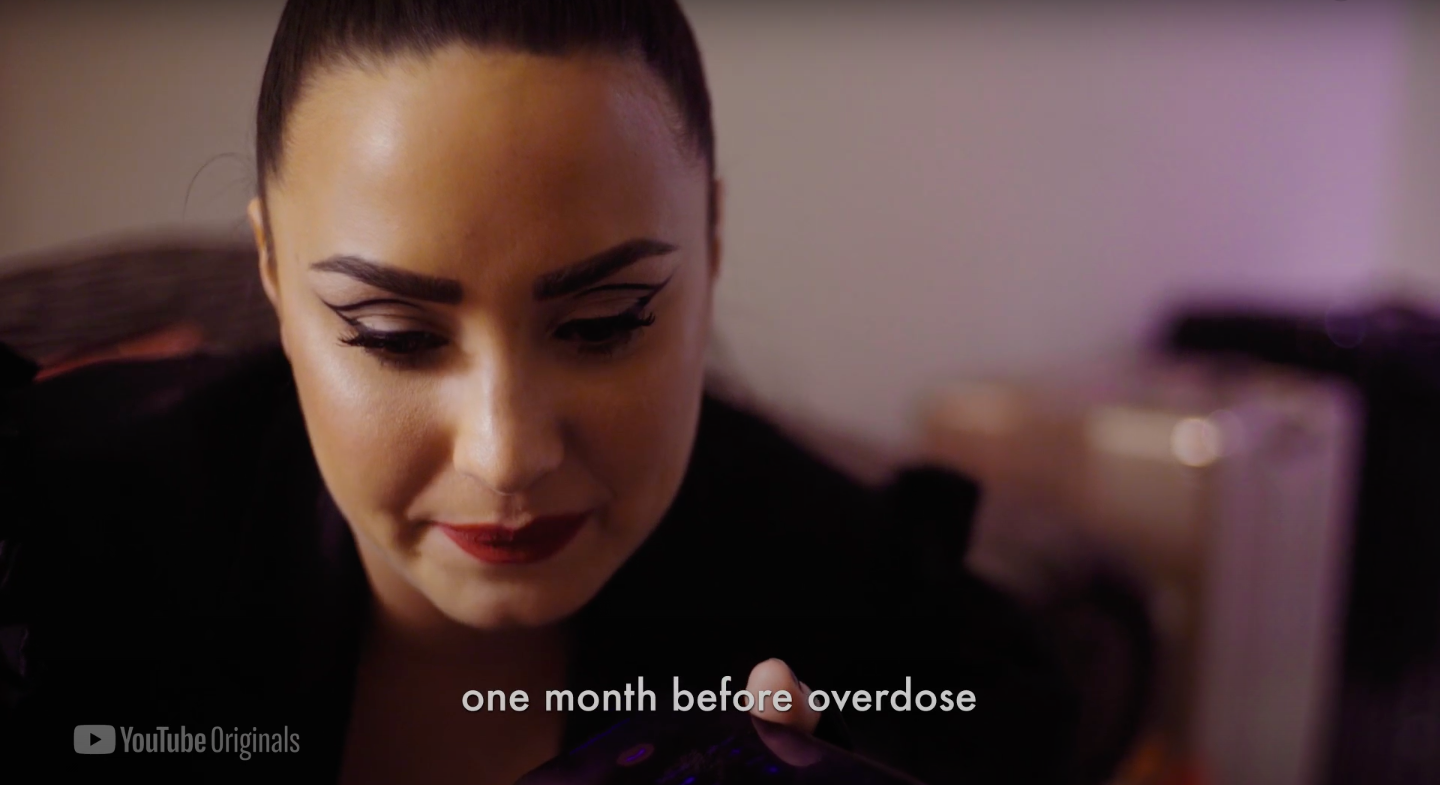 Despite being only four 20-minute-long video series, the director has managed to fill each one with all the important details and facts and make it interesting and personal to watch.
In a world where a lot of celebrities do drugs and sometimes get addicted, this documentary along with Demi Lovato's story is different, she has gone into the tiniest details about her life leading to the overdose and after, showing the downfall of addiction.
Her documentary is honest and leaves no topic off limits for the interviewees to talk about.
A huge part of the docuseries is Lovato trying to take back control of her life, as a large part of her life was controlled by others, she is now free to do what she wants. She wants to take back control of her life as well as the control of her sexual assault and what she chooses to eat. Her addiction was the first step for her in gaining back a sense of control. ​The last episode of the docuseries, which recently premiered on 6 th April 2021, hugely focuses on Lovato's life during the quarantine and now. Showing how she has recovered and how much better she is doing, interviews with her friends and family praising how far she has come from the person she was a couple of years ago.
The last episode also features moments of her new album, which was released 2 nd April 2021, also sharing the name with the docuseries Dancing with the Devil...The Art of Starting Over.
As a huge fan of Demi Lovato I would highly recommend the docuseries to watch, giving an insight into her life as well as showing struggles of a Disney actress turned musical Grammy-nominated artist.
The docuseries is available to watch for free on Demi Lovato's YouTube channel.

If you are affected by any of the issues talked about in this blog please visit:Mental Health: www.samaritans.org116 123
Eating disorders:Anorexia and Bulimia Care (ABC) 03000 11 12 13 anorexiabulimiacare.org.uk
Addiction: Frank 0300 123 6600 talktofrank.com
---
Rachel Grant
Intern, April 2021
You can check Rachels incredible Makeup videos here
---
To find out more about what Big Egg could offer you or if you have any questions feel free to email info@bigeggfilms.com.
Or if you're interested in working with us, feel free to contact us by calling 07757 765547.
Finally, stay up to date with our various activities by joining our mailing list and connect with us on social media by searching @bigeggfilms or subscribe to our mailing list.