Hello, I'm Olly and I recently completed a week's work experience with Big Egg films. As an animation student I hadn't had much hands-on experience with actual filming, and so I was eager to take up the chance to learn some of the equipment and skills used in a professional environment.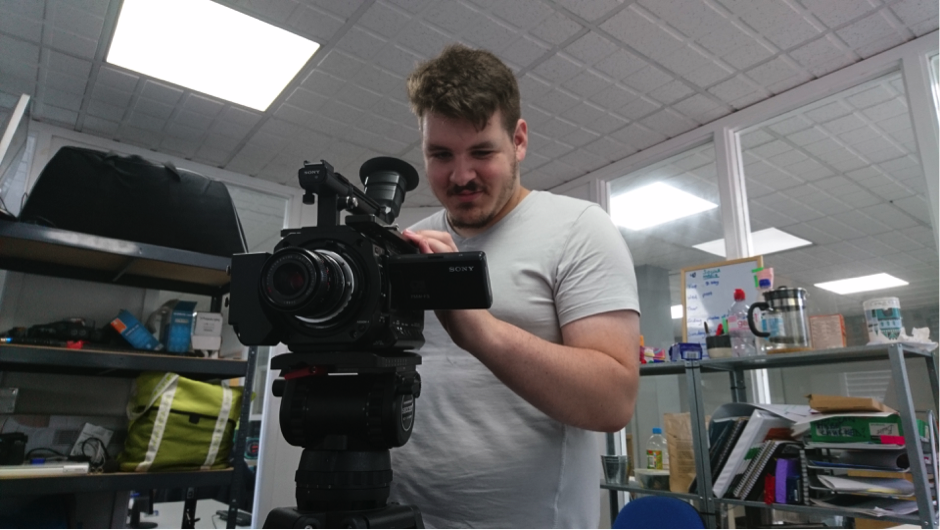 The first day involved getting a plan of the week ahead, as well as an opportunity to get to know some of the equipment that would be used for an upcoming shoot on the Friday. What was quite surprising and welcome was that I was allowed to go off and learn the equipment by myself; taking the camera out around Brighton to get used to how it worked. This was extremely beneficial as it meant that I could learn how to figure it out in a natural light environment and meant that I could then come back and review the footage with Big Egg to see which areas needed direct improvement.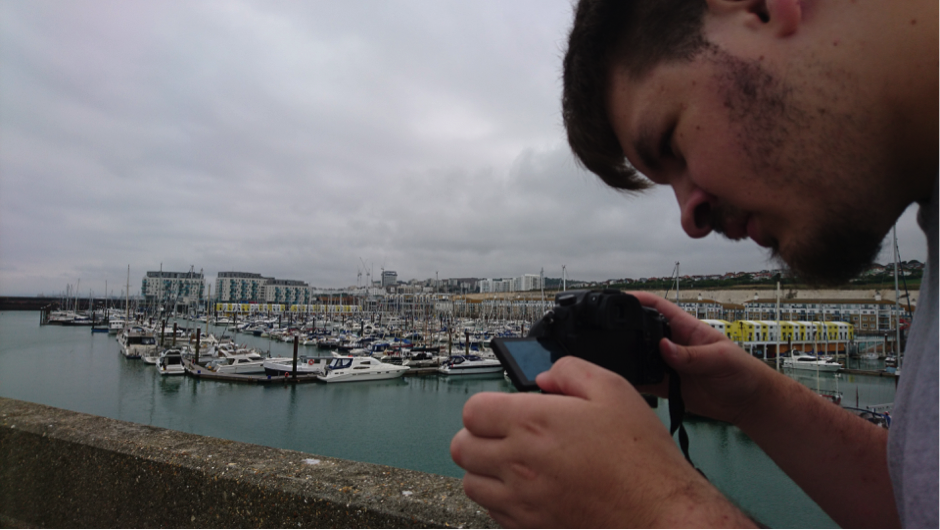 On Tuesday and Wednesday Big Egg are normally out of the office going to networking events or doing shoots, so it was a perfect opportunity for me to explore Brighton by myself, but I met up with Adam again during the day where I was again able to borrow some of the equipment. One of the tasks that I had been set was to rough edit some of the footage that they had shot the previous week. I had done some editing work in the past for my personal work, but it was my first time editing film as opposed to animation; there was a little bit of trial and error as I got used to the nuances of editing film, but over the course of the two days I was able to cut out the relevant footage as well as having a go at sticking my own version of the film together.
On the Wednesday I was able to go out for a bit with Adam and get to grips with doing time-lapse footage. We would be needing this technique for the shoot on the Friday and so it was good to get some practice in beforehand. Actually setting up the cameras myself gave me a newfound appreciation for the effort that goes into such fleeting sequences, as once the time-lapse has started there is nothing more that you can do; thought had to be put into the initial shot as well as what it could end up looking like hours later, meaning that an understanding of the environment around you is also critical to getting the sequence you want. Once we had completed several of these we reviewed the footage to see what went right and wrong, and some shots even turned out alright! I was able to take these clips back with as well to have a go at editing them into workable shorts.
The following day was Thursday, and so everyone reconvened at the office to see what had happened over the course of the past two days, as well as to prepare for the shoot on the Friday. Having a bit of experience in stop frame and computer animation, I was set the task of brainstorming some idents for the company's social media. This occupied most of the morning, and I was able to come up with a couple of good ideas as well as creating some basic story-boards for them. Hopefully I will be able to continue working with the company to bring these to fruition in the coming months. The majority of the afternoon was occupied with preparing the equipment for the shoot the next day; this involved learning how to set up the cameras and tripods, as well as testing all the audio kit and storage drives.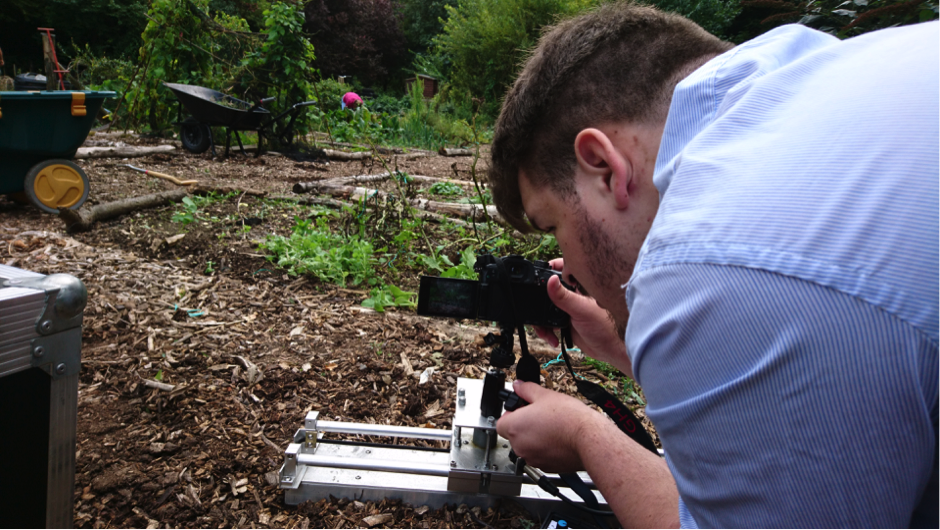 Friday was the day of the aforementioned shoot, so the morning was spent gathering the kit and heading to location. The footage we needed to get was part of an on-going promotional campaign for an eco-therapy centre, and so there were some specific shots and interviews that we needed to get, but there was also a lot of free reign when it came to getting b-roll. One of the required shots was that of an interview, which needed all the available staff and equipment in order to come together properly. This was my first experience of working on-set in a professional environment, but thanks to the guidance of the staff on-site I was able to accomplish my role without too much difficulty.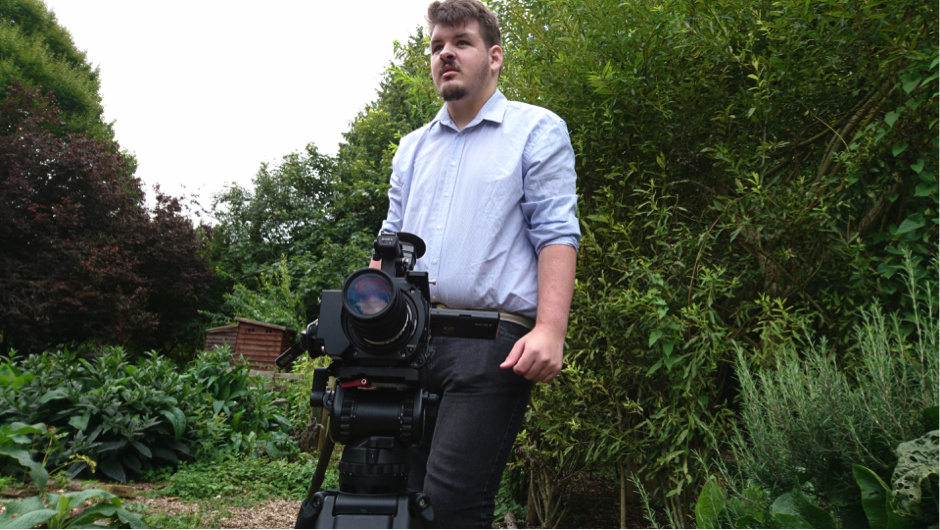 After the shoot was complete there was only a little time to review the footage and do another quick rough edit before it was time for me to head off. Despite the relatively short time I spent with Big Egg films, I was able to glean a wealth of knowledge and skills from the experience and having actually been hands on with the camera equipment will undoubtedly be a great boon going forward into my creative media career. I would like to again thank all those who made the week possible, and I hope to be able to return shortly!
---
Oliver Haywood
Intern at Big Egg in 2018
---
To find out more about what Big Egg could offer you or if you have any questions feel free to email info@bigeggfilms.com.
Or if you're interested in working with us, feel free to contact us by calling 07757 765547.
Finally, stay up to date with our various activities by joining our mailing list and connect with us on social media by searching @bigeggfilms or subscribe to our mailing list.